oh, jeffrey brown...
August 22, 2009
Here is possibly the greatest Hulk [tm] vs Wolverine [tm] comic i've ever read. Clocking in at a whopping five panels.


• Andy Hartzell was just interviewed in the SF Examiner, in the lead-up to the SF Zine Fest this weekend.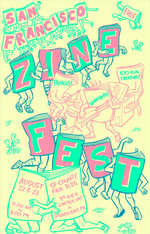 • This Comic Design Competition sounds pretty sweet... the winner's work will be include in a specially commissioned comic alongside works by Dave McKean, Dan Goldman, Aleksander Zograf, Dylan Horrocks, Fredrik Stromberg, Peter Kuper, Coco Wang and Bryan Talbot, amongst others!!