March 27, 2009
Top Shelf 2.0 contributor Box Brown has a new Xeric-award winning 96-page book of comics listed in Diamond Previews, called Love is a Peculiar Type of Thing. As you may or may not know, with Diamond's new listings policies in place, he needs to sell a boatload of copies of this baby, in order to get the book distributed.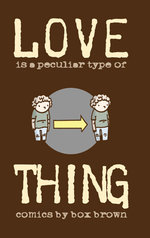 Learn more about the book at Box Brown, and if you like what you see, make sure to pre-order a copy from your local retailer, and spread the word, baby!
You can also read his comics right here on Top Shelf 2.0!!
• Andy (Fox Bunny Funny) Hartzell is with Telltale Games working as a designer, and his first effort as "writer/director" is about to go live. Wallace & Gromit in "Fright of the Bumblebees" is now available for PC download, then on XBox Live Arcade in a couple weeks. It's the first of a series of four games, to be released monthly (he's lead designer on the first and fourth).
Trailers, images and downloadable demo can all be found at Telltale Games.
• Paul Hornschemeier is touring, and he's coming to Portland!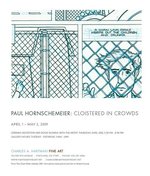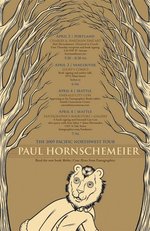 • Yet another Top Shelf 2.0 contributor Chris "Elio" Eliopoulos presents Balanced Breakfast, with music by Michael Deforge.
• Nikolas Mahler has a new blog!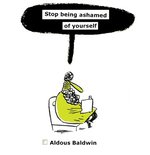 • Here's a nifty site, Comicon Road Trip, promoting the upcoming Emerald City Con in Seattle, a mere two weeks away. Make sure to double-click on the comics pages to check out the video links... fun stuff! Thanks to Evan Long for the heads-up.
• Matt Kindt scanned the bitchin' spread he had featured in the last-ever issue of Comic Foundry.