so much to do, so very little time...
March 1, 2009
Lots to talk about, true believers, so listen up.
• First up — if you're enlightened enough to order your comics in advance through the Diamond Previews catalog, two items of special note stand out this month, both of which y'all need to pick up.
First, Top Shelf alum Jeff Lemire's first original graphic novel for Vertigo, titled The Nobody. I can't tell you how stoked i am to read this! Page 116 in the current Previews. And Jeff's even provided sample pages here at his website.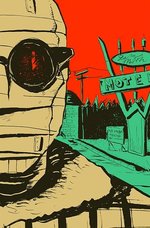 Next up, the sophomore issue of a magazine that's been so long between issues, i forgot entirely about it. But forget no more, as Illo #2 explodes onto the scene with a cover feature on the sweet-ass illustrator & cartoonist, Toronto-based Michael Cho. I'm not talking him up just because i get his tweets every day. (LOTS of them, in fact.) He's the real deal, and really worth checking out.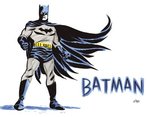 • Local cartoonist David Chelsea hosts 24-Hour Comic Benefit for ailing cartoonist S. Clay Wilson. Yep, another 24-Comic event at Portland's own Cosmic Monkey Comics.
Cosmic Monkey 24 Hour Comics Event
5335 NE Sandy Blvd
Portland OR. Phone:503-517-9050
Saturday April 11th 10am to Sunday April 12th 10am.
• Veeps gets some love at Bookmarking.
And speaking of Veeps, master illustrator Wayne Shellabarger will have five of his Vice-presidential portraits from the book on display at the Factory Party in San Francisco!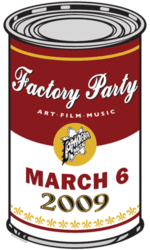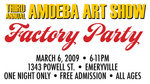 • Cool shit alert, picked up at Grass Hut on East Burnside: The Whimsical Works of David Weidman, published by Ginko Press. I'd never heard of this guy, and WOW, his work is amazing.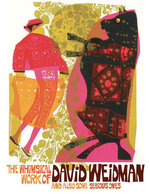 Grass Hut's next epic art show is this forthcoming First Friday, March 6th, titled Curio-Logicals. No info on the site yet, but their promotional postcard features this stunning painted image from exquisitely talented illustrator Elizabeth Haidle... this is one of the coolest images i've seen in months.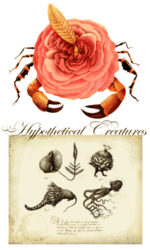 • Scary-talented illustrator and Criterion Collection staff designer Eric Skillman blogs here about two projects he's recently wrapped up. Amazing stuff.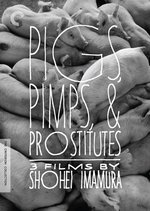 I'm still flabbergasted that we've started a working relationship with this wunderkind, which kicked off with his astounding Alec: The Years Have Pants covers, and followed-up with his template design for the AX manga compendium series due to start early next year. Whoo hoo!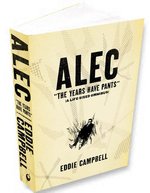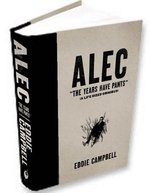 Here's the final design for the AX template. Check out his process, and his entire slate of ideas. Great shit!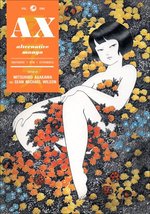 • Finally, stay tuned for a meaty review of Amid Amidi's terrific new coffee-table artbook, The Art of Pixar Short Films. It's a beaut!