terrific new t-shirts available from James Kochalka!
February 24, 2009
My favorites are:
Evergreen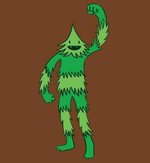 And God is Cute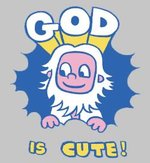 • Ah geez... geek alert! Geek alert!! Norman Saunders Hardcover. Published by The Illustrated Press. Wow. What a mind-bogglingly stunning book this is. For my money, gimme a pop-culture master over the so-called "fine artists" any day. 'Nuff said.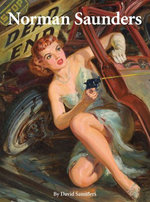 • Jeremy Eaton continues to impress. He's got some rockin' new paintings available (including this Luke Cage) on his website. If i had some extra coin i'd buy 'em all!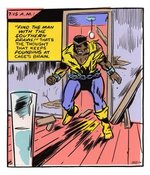 • If you happen to be in Terni, Italy the weekend of March 14 / 15, you could do worse than go see Pat Mills and Kevin O'Neill at the Fumetterni Comics Festival. And if you happen to speak Italian, read more about it here. (Thanks to Leigh for the tip.)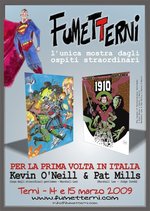 • Jeff Lemire's newest addition to his trading card collection.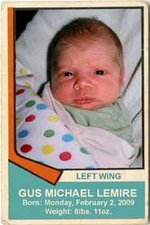 • Diamond's own Jenny Christopher turned me onto this silly little motion comic, via Twitter.
• I barely have the time to read my cereal box every morning, let alone comics. Sad but true state if affairs. But i have read three new books recently, that by their inclusion here (in lieu of actual reviews), are hereby considered officially endorsed by me, for whatever that's worth.
Jin & Jam, by Hellen Jo. Published by Spark Plug. Another entry into the neo-manga fight comics made popular by the likes of Corey Lewis, Brandon Graham, and Bryan Lee O'Malley. Narrative is all over the place, but book succeeds on mad energy and killer art alone.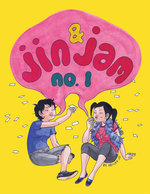 Shitbeams On The Loose. Various. Published by Tender Loving Empire. In the school of art-brut comics like those one might find from Picture Box (except for the most part better), this anthology is packed with cool art and stories. Stand out is the lead story by Mike Bertino, "Below Us." In a just world, Bertino would be a household name. He's not nearly as prolific making comics as he should be (instead, opting for a "real" career making money as a painter), so any opportunity to root out his work is worth the effort.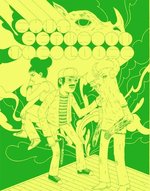 Mouse Guard, by David Petersen. Published by Villard. Gorgeously drawn fantasy comic. Story is not as strong as i was hoping it would be, but is a load of furry fun. Carter LOVED it, and i'd say there's no better endorsement than that.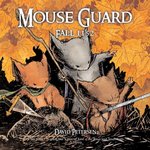 • Finally, here's a sneak peak at a swanky new Jeffrey Brown cover for the forthcoming Ethan Frome reprint, by Edith Wharton. Published by Penguin Classics.