October 19, 2008
Alex Robinson's video interview with Jonah Weiland is up on Comic Book Resources. I got to attend this interview and suck down some suds on the infamous CBR Party Yacht in the San Diego Marina. Now THAT's the way to do San Diego!
• So, here's a piece by Eric Powell, and two by Jim Rugg, which was supposed to run in a reprinted edition of Doug TenNaple's Top Shelf graphic novel Creature Tech. Oh, but wait, Doug took it away from Top Shelf, in spite of the fact that Chris did a mighty tight job story-editing the book into the kick-ass version it ended up being. Sadly, these images will now never see print. I'm going to have to style Eric and Jim with some Top Shelf swag next time i see them.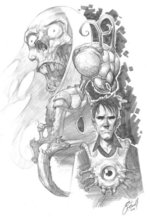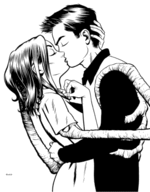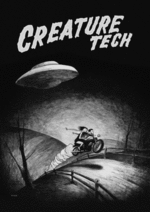 • Nate Powell is interviewed at my favorite podcast, Indie Spinner Rack!
• Nifty new piece by David Chelsea.


• Tom Hart, Matthew Thurber and Lauren Weinstein are in a show of original art together called GODDESS, MOUSE and MAN at the brand new 92nd St Y Tribeca.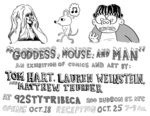 • Finally, i must mention my favorite new comic in a long time. I'd heard some folks talking about this at the San Diego Con, so i picked it up on a whim. Matt Furie's Boys Club might be something of a guys comic, but holy crap, it is awesome. Containing the mostly 1-3 page self-contained adventures (?) of four slacker, 20-something roommates, the first issue was self-published, while the second issue was picked up by Buenaventura Press. On paper this comic shouldn't be anything more than stupid poop jokes. But there's something very real about these characters. At various points in my life i've lived with, or been any one of these cats. Matt uses lots of fun formal techniques to add odd layers to his humor. Ultimately, i'm having a hard time describing this. Needless to say, both issues come highly recommended.