nate powell's lengthy and intriguing four-part interview
September 17, 2008
with Brian Heater has wrapped at Daily Cross Hatch.
And speaking of Nate, geez, does this guy ever sleep? He just launched a smashing new website.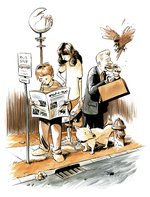 • In the better-late-than-never category, after what seems like years, i've finally found a day to pour over a ton of convention purchases, submissions, and what have you that have been piling up. A book Rex, by Danijel Zezelj was in the mix. I've read some of this guy's short form material in anthologies here and there. I thought it was o.k. but not so much as to live up to the hype. Well this sucker is like a fucking roundhouse kick to the face, pumping with high energy jams. And his art here seems MUCH more nuanced... a better use of grey tones that what i've seen before. Big thanks to publisher Jason Thibault at Optimum Wound comics for the hook-up.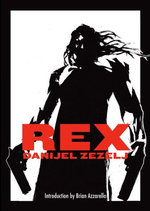 • Our Top Shelf pals at Grass Hut are fishing for an intern. These cats are as cool as it comes, let me tell you. (Two weekends ago i attended a terrific opening for the brilliant L.A. based artist Andrew Brandou. Local Southern-style restaurant Screen Door made waffles peach-foster style... i thought i'd died and gone to heaven.)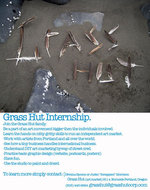 Join the Grass Hut family. Be a part of an art movement bigger then the individuals involved. Learn the hands on nitty gritty skills to run an independent art market.
-Work with artists from Portland and all over the world.
-See how a tiny business handles international business.
-Understand DIY art marketing byway of street cred.
-Practice basic graphic design (website, postcards, posters)
-Have fun.
-Use the studio to paint and drawl.
To learn more simply contact Bwana Spoons or Justin "Scrappers" Morrison. Grass Hut (Art Market). 811 E. Burnside. Portland, Oregon. (503) 445-9924.
Grasshut@grasshutcorp.com
• Max Estes sure is staying busy, and cranking out choice pieces of art. Go. Buy.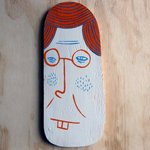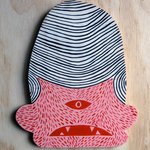 • Veeps gets reviewed in the new issue of webmag, Comics Waiting Room, and at Omnivoracious too.