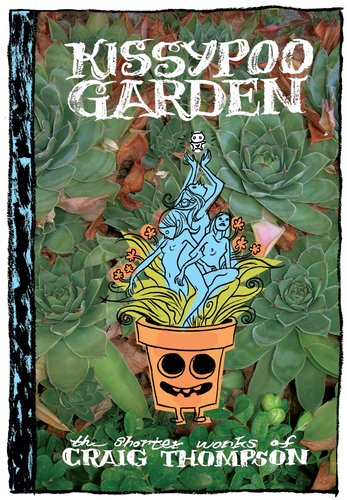 Slated for the 2012 timeframe, DOOT DOOT will be a 200(+)-page collection of Craig Thompson's short stories and "comics poems."
Combining out-of-print minicomics and stories published in obscure anthologies, along with never-before published pieces, sketchbook excerpts, and a full-color section compiling the best of his Nickelodeon Magazine strips, this gorgeous tome will be a sure-fire hit with comics fans everywhere. And for those of you who were never able to get copies of Craig's minis DOOT DOOT GARDEN or BIBLE DOODLES, these will also be reprinted, along with approximately 50 pages of brand new material.
"Doot Doot is the title of a minicomic I began and left unfinished in 1997," says Craig Thompson. "I had a bad habit back then of getting ten pages into something and then abandoning it. My intent is to see this story to completion some ten years later, and hopefully gain some insight about carrying through with a creative vision."
A FUTURE RELEASE!
---
Related Titles