December 7, 2012 / More →
Old pal John Weeks has been busy! He's made his new issue of Quick Draw available on many digital platforms. John is one of those awesomely wonky comics brains we should all be paying more attention to. Here's what he has to say:
"I've released QuickDraw #6 as an early holiday tidbit for 'Free Comics Friday', in English and Khmer. If Amazon and the iBookstore are going to hold such a large amount of the playing field I'm going to suit up and get in their face. (I'm using the site 'BookBaby.com' as a one-stop shop for digital distro.)
"Very keen to get some translated Khmer comics online, this first foray is a test run for translated Khmer comics.
E-Comics aren't terribly lucrative, but they seem like a good angle coming from Cambodia where shipping overshadows print costs."
---
November 29, 2012 / More →
Folks, i've gotta say i'm getting really really really fucking stoked for the launch of James Kochalka's insanely funny SuperF*ckers on Cartoon Hangover! James has been busting balls, as evidenced by this outstanding interview at Verbicide Magazine.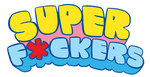 I know this has been trotted out in dozens of places, but if you haven't seen the trailer yet, feast your eyes!

• Also, make sure to read this terrific David Lasky interview at The Comics Journal. He talks about his new book The Carter Family, and also name-drops myself, and my attempts to coerce him in publishing a Boom Boom Omnibus.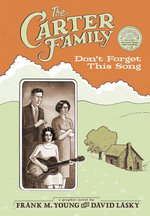 ---
---
APE was this last weekend. I know, i was there. It was also New York Con as well... Leigh and Leah were there. That's right, represent!
• Moving right along, how cool is this swell Cleveland Library Card, drawn by Joseph Remnant!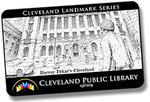 • And oh how sweet is this wonderful drawing James Kochalka made for a forthcoming edition of digital American Elf!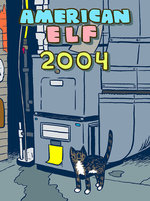 ---
Cartoonist Diana Thung and designer Chris Ross are really working together well, and producing some real sweet covers for Diana's work.
Requiem for a Golum
{Coming soon as a digital exclusive}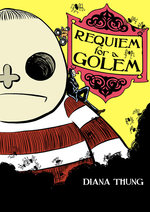 ---