June 2, 2006 / More →
• The freaking Phoenix Suns, who had a kick-ass third quarter tonight, led by the hot shooting of Tim Thomas, caved and lost to Dallas in this Game 5 of the seven game series. Dirk Nowitski had 50 points! Shit! I'm amazed the Suns weren't quicker to double-team this one-man wrecking ball. This time of the year i get so fired up with hoops fever, that by the time the Finals are over, i'm exhausted, and glad for the season to be over. (But not so much as my wife.)
•Â International Comics Ambassador John Weeks has uploaded yet another fine installment of his wonderful Comics Lifestyle. A former staffer at both Dark Horse and (maybe?) Fantagraphics, and a stalwart in the Australian and New Zealand scene from years ago, John has spent the last few years working in Cambodia, and is, on the side, feverishly attempting to document the comics scene there. Boy, the world could use a few more good men like this.
• Took some books in the other day for trade at Powell's City of Books (one of the most glorious bookstores in the universe), and picked up a luscious coffee-table art book called Art Out of Time: Unknown Comics Visionaries, edited by Dan (Ganzfeld) Nadel. Essentially, this entire volume provides stellar samples of work by cartoonists who toiled in the trenches like their more well-known comrades, but just never received the same attention. It's a really fabulous book, and most importantly, Nadel chose to showcase entire story strips, so that the reader isn't limited to just bits & pieces. The only flaw in the whole book was the weird inclusion of underground legend Rory Hayes. Not that Hayes' work isn't worthy (even though i feel it's the weakest work in the whole, and just not to my taste), but more that it sticks out like a sore thumb from the rest of the work in the book. Still, this Abrams release is well worth every penny. I can only hope that it does well, and that we'll see more archival books like this in the future. Well done, Dan.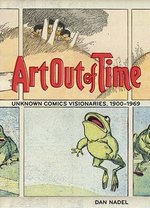 •Â Recently wrapped up the run of Ed Brubaker and (in this last three issue story arc) Greg Rucka's unbelievably good comic Gotham Central. Wow. What a damn cool series this was... easily the best cop drama that i've ever read in comics. The conceit …Â how does the Major Crimes Unit operate in a grimy city littered with super-types …Â is a no-brainer, which i can't believe took this long to come along. "The Brube" and Greg Rucka (who either traded story arcs or collaborated on them together) were really in their element with this series, and the early issues drawn by Michael Lark are nothing short of world-class. That said, while he started out a little shaky, regular replacement artist Kano, along with the sturdy inks of Stephano Guadiano, really developed an excellent style that lended itself perfectly to the book. I hope DC has the wherewithal to finish collecting the entire run into trade paperbacks.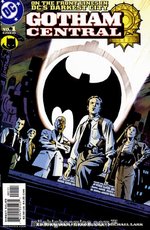 •Â Another sweet "pop single" (a perfect term coined by Warren Ellis for one-shot gem) is the Oni Press Free Comic Book Day effort this year, called Free Scott Pilgrim. This comic shouldn't be as good as it is, given that the narrative is fractured, and the reader is dropped into the story willy-nilly (both qualities also shared in the graphic novel series) … but in a similar manner of cartoonists like Paul Pope, the sheer blistering energy in this comic negates any story inconsistencies. Bryan O'Malley's art too is a fluid blend of contemporaries in the lush Craig Thompson school, fused with a healthy dose of manga influence. Great stuff, and very highly recommended.
•Â Reader Ron Swintek wrote in:
"I've been enjoying your Hey Bartender blog for a few weeks now, and since you were just lamenting the lack of topics, and I've been meaning to make a request anyway...
 
"Awhile back, you alluded to the problems you guys have had bringing From Hell back into print, and wondered aloud if anyone really cared. I keep my ear pretty low to the ground on all things From Hell, and haven't really heard the deal with not having this book out during Alan's most popular time here on Planet Earth. I, for one, would love to hear the whole, sordid tale.
  
"Keep up the good work on the blog … yet another X-Men Omnibus convert, here, thanks to your comments!"
Thanks for writing, Ron.
O.k. Here's the dilly. Eddie Campbell had been self-publishing From Hell through his imprint Eddie Campbell Comics, up until two years ago when Top Shelf took it over. Up until then, we were just handling distribution. When Top Shelf picked it up i did a little tweaking to the design and added flaps to the cover. It looked great, and sold through pretty quickly. Then the fuckery started.
The printer that Eddie had been using for the life of the book theretofore, Prenney Litho, had just received a $20,000 advance from ourselves and co-publishers Knockabout from England for another printing, when they informed us that they were filing for bankruptcy. Oh joy. (Flashbacks of Black Tuesday and the Twelve Hour Miracle popped in my head.) Unfortunately, they also had the only extent film for the book, and when the owner told us that he was planning on restructuring, and to hold on until then, we really had no choice but to sit back, cross our fingers, and hope that this would happen. Months came and went, and still we heard the same sad song.
Clearly, we were in a bind. Finally something happened which forced our hand. Prenney up and disappeared entirely. No phone, no email, no website, no 20K, and no book. Zippo. And so it was at this point, that Eddie Campbell had to dig out the master photocopies that he had made (having long since sold off the original art for the book) and began scanning. How long this took, i'm not sure, but it must have been a long long while. After ten years, i've done my share of scanning, and i can tell you firsthand, there are few things more mind-numbing than this.
Move ahead, eight or ten discs containing the scanned art arrive here for me to work with, and as i began the (also) long and grueling process of cleaning up Eddies scans (a necessary process, erasing defects like stray pencil marks, gobbed-up white-out, hairs, dust, and what have you) i discover yet another problem. It seems that as Eddie was burning discs for me, his computer was in the process of dying. The result of which, at least a third of the files were corrupted. (Most often manifested by weird lines running arbitrarily through the pages, making them unprintable.) AAAARRRRRRGGGGGGGHHHHHHHHH!!!!!!!!!!! Make it stop!
So finally, after all of this, i'm just days away from sending this to our own trustworthy printer, Lebonfon (formerly a subsidiary of the behemoth Quebecor), hopefully in time to make San Diego.
The end.
---
May 30, 2006 / More →
I don't get much feedback on the blog, so at times i'm not sure what to write about. I've pretty much whittled things down to basketball (which most people probably don't care about, but bare with me, it's over soon), comics and movie reviews, many revolving around my own inner fanboy proclivities, and of course, happenings in the wide world of the comics industry. Hoping to bring a human face to Top Shelf, and perhaps mildly entertain a few readers along the way.
A couple days ago, i received a validating letter from Mr. Alan David Doane, maestro of Comic Book Galaxy. Thanks, Alan.
He writes:
"You talked me into it [X-Men Omnibus]; I was sitting on the fence because of the shrinkwrap and Marvel burning me with badly reproduced shrinkwraped shit before. Just wanted to say thanks for your description of the book, you showed me it was really what I wanted it to be, a well-reproduced edition of my all-time favourite super-hero comics... can't wait to dig into it!"
And again, believe it, if the Claremont/Byrne era is among your favorite runs of spandex comics, you will NOT find a better edition of this material. 'Nuff said.
And speaking of, went to see X-Men: The Last Stand last night. Basically, it kicks ass. You can't know how relieved i am that the director-who-wasn't-Bryan-Singer, didn't totally blow this for me. (Like how Lucas single-handedly destroyed his own legacy with "the prequals.") Sure X3 is flawed, but the flaws don't mangle the continuity and believability of the characters, or the world-building Singer set up …Â plus there are numerous storylines and/or moments torn from the pages of the X-Men comics, from all eras (including Master Joss Whedon's current fine run), for schooled fanboys to love. But i wonder, how much do non-literate-in-the-mythology movie-goers dig this film?
The two real missteps i caught both concerned character and • SPOILER WARNING!? • both were in the scene where Magneto is looking to rescue Mystique, and he's throwing around cars, trucks and semi's like a symphony conductor [AWESOME]. First, when Jamie Madrox totally and completely out of character from the comic, is sprung from a holding cell, and on a whim agrees to join Magneto's little club, with a glib "yeah, sure... why not?" Lame. Clearly the writers needed his power for a crucial scene further along in the story.
And then the big grievance i have, was when Magneto just blows off Mystique because she's been injected with "the cure," her powers suppressed, and reverts to human form. I don't like it. He never would have turned on one of his own like that, being (even in the "super-villain" sense) a man of honor. New director Brett Ratner screwed up here, because instead of showing any shred of humanity in this scene, he made Magneto into a Pure Evil villain, an unfortunate turn from the shaded, nuanced, and INTERESTING character he was in the first two films. Still, that scene at the end? Loved it.
To a lessor degree; i was disappointed in Peter (Colossus) Rasputin's wooden character; annoyed about most of the new characters (except for porcupine-boy); and underwhelmed with the general pacing... just too much stuff happening for a two hour flick. (Bryan Singer's faux pas, which carries over into this film, no fault of Ratner, was casting Halle Berry as Storm. What the hell was he smoking when he thought of this?!) And then whatever happened to the powers-negating kid who was the source for the cure itself?
Otherwise, i think X3 rocked hard. It's a very fun, if not a pretty dark film. I mean, major characters dropping like flies. Damn! Favorite line, Kitty Pride calling Juggernaut a dick-head. Check it out. Oh, and if you go see it, make sure you stay through to the very end of the credits. Wow.
---
May 26, 2006 / More →
I was browsing yesterday at Things From Another World here in Portland, and the manager Brady was the first retailer in town to let me take off the shrinkwrap on the recently released X-Men Omnibus, before i even considered buying it. (Thanks, Brady!) This sucker is a freaking behemoth, clocking in at over 800 pages, and given the $100 price tag, i wanted to see how they did on the production. Because i'd be maybe a little disappointed if it was sub-par.
(Aside. I sold my individual issues of the classic Claremont/Byrne run years ago, when Marvel announced that they'd be issuing deluxe hardcover editions in their normally high-quality Masterworks series. My mistake. While i did indeed purchase said volumes, the production (up until vol. 4) is atrocious. The scans are faint, with some of the more delicate art dropping out entirely; the coloring looks like someone who had just discovered Photoshop, and believed that this new-fangled computer coloring was superior by default. In a word, and i'm sad to say this, but volumes 1-3 of the X-Men Masterworks SUCK.)
Well i'm here to tell you, Marvel has more than made up for past transgressions. The Omnibus edition is absolutely flawless. The paper stock is heavier, opaque, and has a subtle ivory tint. The line-art reproduction is tight, and the coloring is as it was originally done. PLUS, they include the letters pages too, and the whole thing is oversized. And collecting 40 issues like this, if you break it down by today's average cost of a floppy comics book at 3 bucks an issue, it's really a great bargain. It would actually cost WELL over $100 by todays standards, for 40 issues of a comic.
This one book has leapt into my Top 10 all-time favorite collections and/or graphic novels ever. I can't recommend this enough, if you have any love for super-hero mythology.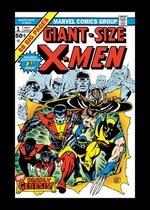 And in hoops: How about the Phoenix Suns! After a grueling seven game series against the L.A. Clippers, they come to Dallas all beat up and bruised, play a merely o.k. game in game 1 of the Western Conference Finals, and still managed to steal a win, with .05 seconds left on the clock. I don't think anyone saw that coming. If you like basketball, or ever did, and you have cable t.v., this is awesome entertainment.
---
May 23, 2006 / More →
Reneè French's work speaks for itself. Astounding. If you haven't read her most recent graphic novel, The Ticking, you really should. Here are some recently illustration's she's done. Dig.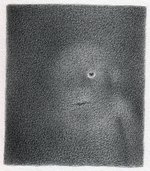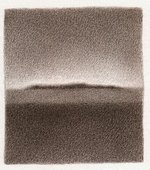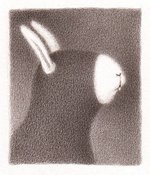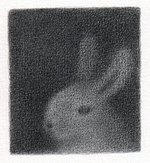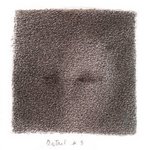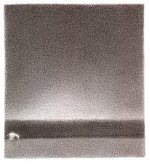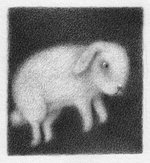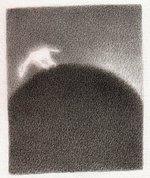 ---
May 21, 2006 / More →
My pal Gary Butler wrote this to me a few days ago. My utterly fanboy reply follows.
"Hey, here's a really interesting blog posting about John Byrne and a never-written West Coast Avengers story circa 1989. Best, G"
http://goodcomics.blogspot.com/2006/05/comic-book-urban-legends-revealed-51.html
Brett responds:
I've been reading comics for a long long time, and while Byrne is a bad parody of himself now, and frankly, an embarrassment to comics, in his prime (which peaked on his run with Claremont on Uncanny X-Men) he was simply astounding. He did some amazing work on many titles during a solid 10-15 year span: Captain America, Marvel Team-Up, Iron Fist, Fantastic Four, Superman, and even a fun short run on Hulk, not long before Peter David took it over. And for me, the West Coast Avengers was his last hurrah (along with his OMAC mini-series at DC a couple years later), before he lost it forever. Back when his ideas for the mythology were more important than stroking his now-immense (dare i say, planet-sized), living ego.
And while WCA wasn't epic in proportion per se, it was …Â with the unfortunate exception of Wonder Man's mullet …Â really solid super-hero comics, with some interesting continuity tinkering. It was also one of the last projects which he actually cared about drawing with any real panache. The reveal scene at the end of an early issue in this run of WCA, where Wanda finds the Vision dissected on the table, was totally killer. His android insides splayed out like the formaldehyde-stinking frog i squeamishly dissected back in high-school.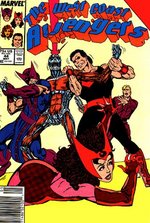 Ha! Am i geeking out or what?!
(I guess i could justify my interest in the West Coast Avengers by bring up how Byrne's story idea, of Wanda maxing out here hex powers to "imagine" her twin children out of thin air, is the nugget from which the current super-star Brian Bendis informed his own Avengers Disassembled, and the following House of M. But no... there's no excuse.)
Currently listening to:
Pearl Jam (eponymous)
Neil Young Living With War
Wolfmother (eponymous)
Tool 10,000 Days
Picked up a few dvds yesterday at a local used place. They have $5 shelves with titles that come in en masse: Collateral (the most recent Michael Mann flick, and believe it or not, a fine performance by his royal freakness Tom Cruises); About Schmidt (by Alexander Payne, with classic Jack Nicholson; and for an extra 5 bones, and still factory-sealed, Chinatown, a neo-noir classic, and one of Nicholson's greatest roles ever. Oh, and today i was weak, and bought Seth Green's masterful Robot Chicken. If you're a fan of Twisted Toyfare Theater, by the Wizard guys, then you'll LOVE this show. Sick and wrong, and perfect fanboy fare.
---