June 6, 2014
The deadline for Eisner voting approaches, so i reached out to the Top Shelf family members currently nominated for awards. Learn more about the awards here.
I caught up with Jeffrey Brown. Jeffrey is maybe mostly known (in comics) for his autobiographical Girlfriend Trilogy: Clumsy, Unlikely, and AEIOU, or Any Easy Intimacy.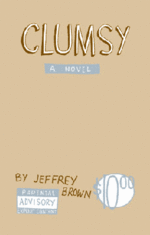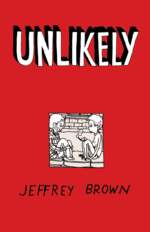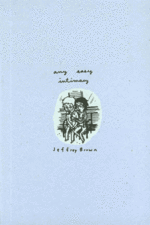 His most recent Top Shelf book is more stuff of life, appropriately called A Matter of Life, but he's also done some fictional work as well, be it The Incredible Change-Bots or Bighead.
In the civilian world, in the "real life" outside of comics, people mostly know Jeffrey for his incredibly funny and heartwarming Star Wars books, Darth Vader and Son, Vader's Little Princess, and Jedi Academy. Honestly, i'm not sure who loves them more, myself or my 9-year old son, though if the amount of times read matters, then my kid wins hands down; he's read Jedi Academy dozens of times to my one.
Mind you, i've never been fond of tongue-in-cheek parodies and spin-offs, but Jeffrey Brown really "gets it," be it his loving tribute to Transformers (by way of Incredible Change-Bots) or his spot-on Star Wars material.
Brett: What's new?
Jeffrey: The biggest thing going on for me lately is still Star Wars, with two more books (Jedi Academy 2 and Goodnight Darth Vader) coming out this summer, and working on two more for next year. I was at BEA last week and was happy to hear people mention not just the Star Wars books, but also last year's A Matter Of Life, which I'm still pretty proud of. Today I'm off to Toronto for some signings, which should be fun!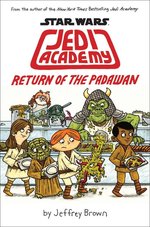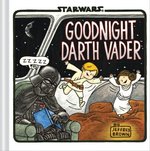 Brett: How're your boys doing? Any family holiday plans?
Jeffrey: The kids are great! Oscar is reading on his own now, and is building a comics collection. Simon is walking and climbing now, so we're constantly turning around to find him on top of chairs and tables. This summer we're going to Maine for vacation, which is always fun. Not sure if I'll run into James Kochalka there, again…
Brett: What're the latest books of yours that are out and/or forthcoming?
Jeffrey: Kids Are Weird is the most recent, which is all about funny things Oscar has said. And later this year should finally see the release of Incredible Change-Bots Two Point Something Something, which collects all the anthology, mini comic, fan club newsletters, and other random art from the past seven years.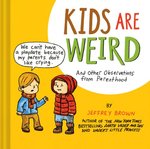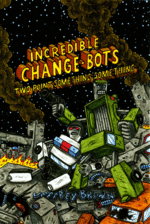 Brett: Can you talk about any stuff you're currently working on for down the road?
Jeffrey: Right now I'm working on a new middle grade series called Lucy & Andy Neanderthal, which I've done a ton of research for and am enjoying working on.