July 20, 2012
• ComicCon is once again in the rear-view mirror, and here is a bitchin' video from (of all sources) Red Bull, featuring lots of the Top Shelf posse!!
(Side note: As always, THE best source for reading all about comics news, including ComicCon links galore, is Tom Spurgeon's Comics Reporter.)
• Here is James Kochalka's most recent American Elf cover for the digital editions. I'm so proud that he won an Eisner this year. James is a fucking nation treasure, people, so get with the program already!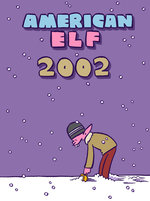 • Miscellaneous note: Veeps writer Bill Kelter was interviewed on a CNN podcast!! How cool is that? The link to the podcast is on the left side of the page.
• Former Top Shelf intern Hazel Newlevant was awarded a Xeric grant for her comic, Ci Vediamo, in the very last round of grants from the esteemed organization. She's hoping to have it printed up by the end of Summer.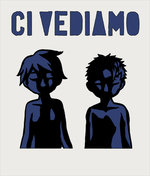 • Finally, i just dropped $25 on a Kickstarter campaign for one of my favorite local bands, The Blackberry Bushes String Band, from Olympia, WA. This is one infectiously fun and crazy talented ensemble, worthy of your support.