November 15, 2011
Veepster Bill Kelter waxes nostalgic on "The Cradle of Insignificance," in his new Veeps blog post. Some tasty travel writing and veeps history.
• Steve Lafler's swell new music video!

• Nate Powell -- On The March!! Does this guy ever sleep? From Nate himself:
My site has been totally redesigned! It also features links to the new digital versions of both graphic novels.
I just did the cover for the band Good Luck's new album, Without Hesitation. It's out on No Idea Records, and the artwork was a collaboration with photographer Ben Rains.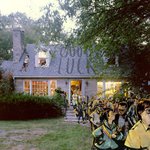 My forthcoming graphic novel The Silence Of Our Friends (written by Mark Long and Jim Demonakos, published by First Second Books) is "Certified Cool" in this month's Previews, and will hit stores in January!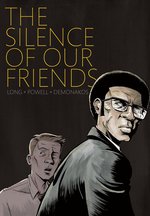 I'll be going on a two-week tour in February, doing discussions, presentations, and signings for The Silence Of Our Friends-- dates aren't set yet, [stay tuned].
I also finished a novel/graphic novel hybrid with writer Cecil Castellucci called The Year Of The Beasts, to be released in May 2012 on Roaring Brook Press.