...and now gonzales-gate
March 16, 2007
Geez, years of scandal after scandal are finally catching up with the Bushies, and finally Rove is in the cross-hairs. Believe me, i'm no huge fan of the Dems, but i seriously can't wait to get one into the Whitehouse in '08, so housecleaning can begin in earnest. History records will almost certainly be crushed, once the entirety of the administration's activities see the light of day.
•Â Renee French has some drawings in a show at the Adam Baumgold Gallery that opens on March 23rd and runs to April 22. The show includes Anke Feuchtenberger, Tom Gauld, Marc Bell, Saul Steinberg and more...
• So i just finished reading an amazing memoir by Teruyo Nogami, who was Akira Kursawa's long-time continuity/script supervisor. It's titled Waiting on the Weather: Making Movies with Akira Kurosawa. And it's amazing. Absolutely a wonderful recollection of little moments of being on-set whilst making some of the world's greatest films.
HIGHLY recommended for film buffs.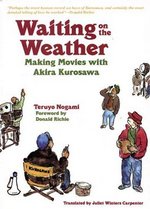 • Here's another beauty flyer from Jim Mahfood.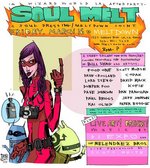 • Portland event alert! FLOATING WORLD COMICS PRESENTS: Rick Remender and Kieron Dwyer have been making the world safe for independent & non-superhero comics ever since the early 90's with underground hits like Black Heart Billy and LCD (although they've also done their part in making superhero comics that don't suck).
Both artists, along with Joseph Cross and Brian Churilla, will be at FLOATING WORLD on Thursday, April 5th from 6-10pm, saying hello to fans and displaying a ton of original artwook and books. Joseph Cross designed these incredibly gorgeous new logos, posters, mascots, and images for the store. These prints and other merchandise (bags, t-shirts) will make their debut at this First Thursday show.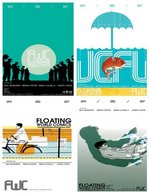 •Â Here are two sweet promotional images Jeff lemire made to promote his Essex County trilogy, the first book of which (Tales From the Farm), is out now.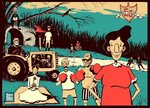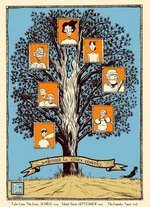 • Ulana Zahajkewycz is one step closer to our final anniversary poster, and it's a beauty.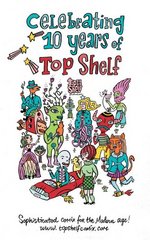 • Finally, from fabulous artist and cartoonist, Rami Efal's email newsletter:
"Through the past two years I have been drawing and paintings to local jazz and blues music spanning Tel Aviv, Tokyo and New York City. Starting March 15th through April 11th 2007, these paintings and drawings will be on display at the Park Slope Tea Lounge in Brooklyn. Come and enjoy a cup of tea or a glass of red wine and view the works. Artwork is for sale and 50% of proceeds will go to Children International in support of impoverished children and those affected by recent floods in central Asia."
Tea Lounge Park Slope @ 837 Union Street, between 6th and 7th Avenues, Brooklyn, NY. Subway: R to Union Street; 2,3 to Grand Army Plaza