George Takei's THEY CALLED US ENEMY is a New York Times Bestseller! Watch him on the TODAY Show!
July 26, 2019
Congratulations to the THEY CALLED US ENEMY team!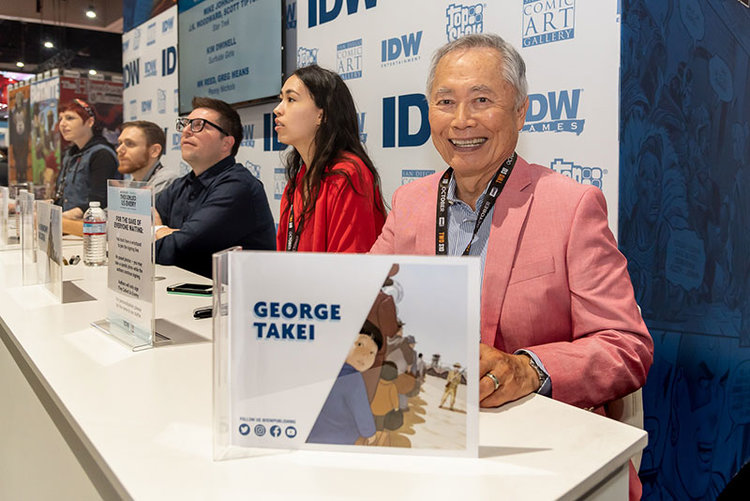 Pictured above at one of their maxed-out Comic-Con signings.
(Seated, L-R: Steven Scott, Justin Eisinger, Harmony Becker, George Takei)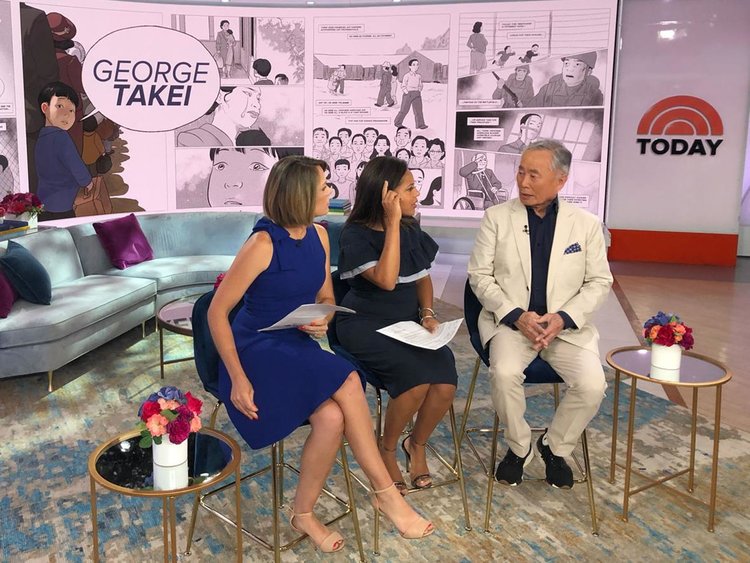 In a stunning graphic memoir, actor/author/activist George Takei revisits his haunting childhood in American concentration camps, as one of 120,000 Japanese Americans imprisoned by the U.S. government during World War II. Experience the forces that shaped an American icon — and America itself — in this gripping tale of courage, country, loyalty, and love.
Thanks to all the retailers, reporters, teachers, librarians, and readers for supporting this powerful and urgent book.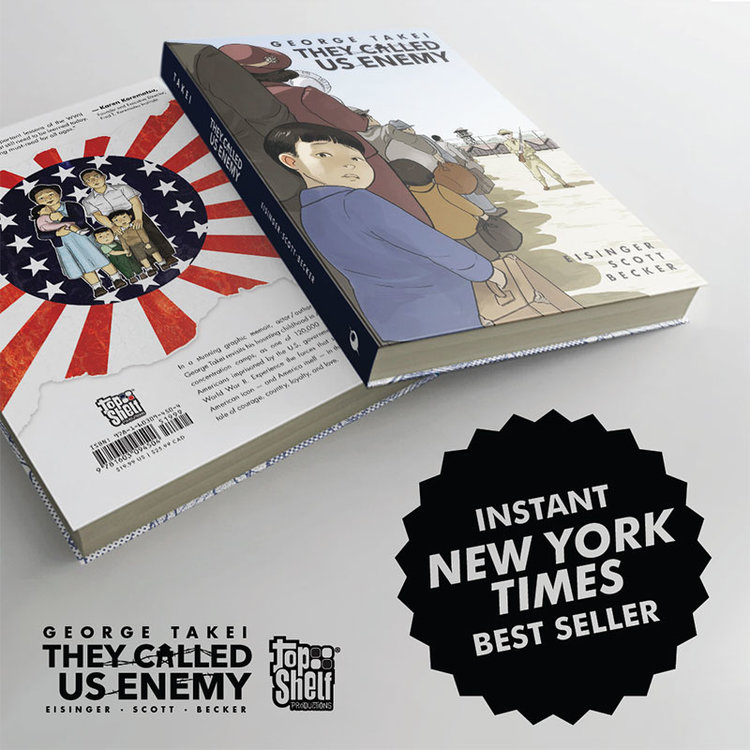 "They Called Us Enemy is truly beautiful — moving, thoughtful, important, engaging, and stunningly rendered. I am so excited to see this book's impact on the world." — Jacqueline Woodson, National Ambassador for Young People's Literature and National Book Award-winning author of Brown Girl Dreaming



"A tale of triumph over adversity." — BBC America



"Riveting... Takei has evolved into an increasingly powerful voice for oppressed communities, and They Called Us Enemy finds him at peak moral clarity — an unflinching force in these divisive times." — The Washington Post


They Called Us Enemy

by George Takei, Justin Eisinger, Steven Scott, and Harmony Becker

ISBN 978-1-60309-450-4 - Diamond: MAR190630

$19.99 (US) • black & white interiors • YA and up

a 208-page softcover graphic novel with flaps • 6.5" x 9"

Available now wherever books are sold!