April solicits: A LETTER TO JO and JOHNNY BOO Book 10!
April 25, 2019
---
Family history meets love and war in A LETTER TO JO!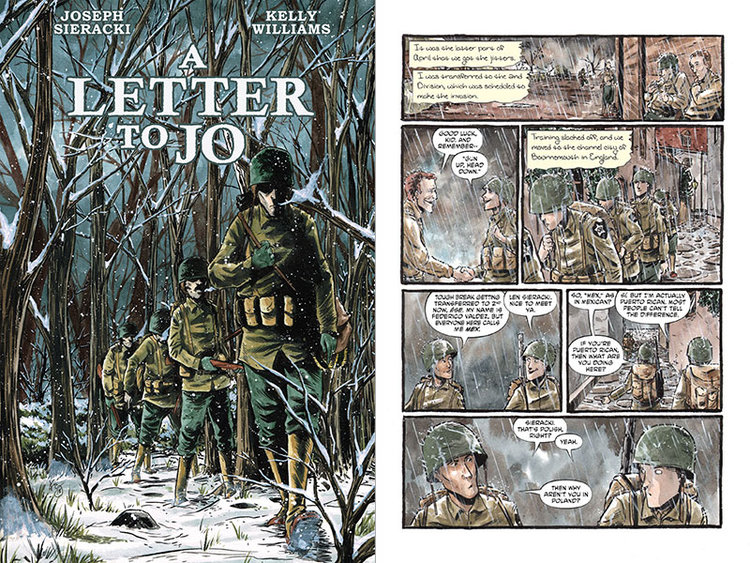 This unforgettable graphic novel presents the gripping firsthand account of a Polish-American machinegunner in World War II, adapted from a genuine letter home from the author's own grandfather.
As Leonard fights on the frontlines of World War II, memories of Josephine and home help keep him alive. As Josephine contends with life, family, and work in Cleveland, letters from Leonard sustain her. But official censorship forces him to leave out much of the most significant action he sees.
Finally, with the war coming to an end, Leonard is able to tell his full story. In a quietly beautiful letter to Josephine, Leonard writes of the loneliness he felt, the camaraderie he experienced, and the terrible violence he witnessed.
Now, Josephine and Leonard's grandson Joseph Sieracki has carefully researched the battles Leonard describes and expanded the letter into a moving tale of a young man's fears and bravery far from home. Brought to heart-wrenching life by the paintbrushes of Kelly Williams (Creepy, Eerie), A Letter to Jo is at once a tender love story and harrowing battlefield memoir.
A Letter to Jo by Joseph Sieracki & Kelly Williams

ISBN 978-1-60309-452-8 • Diamond: APR190693

$19.99 (US) • full-color interiors • for teens and adults

a 144-page softcover graphic novel with flaps, • 6 5/8" x 10 3/8"
Coming in August 2019

Check out a 6-page interior preview.

Then pre-order from your favorite retailer!
---
Nighttime's never been so much fun! Introducing
JOHNNY BOO AND THE MIDNIGHT MONSTERS!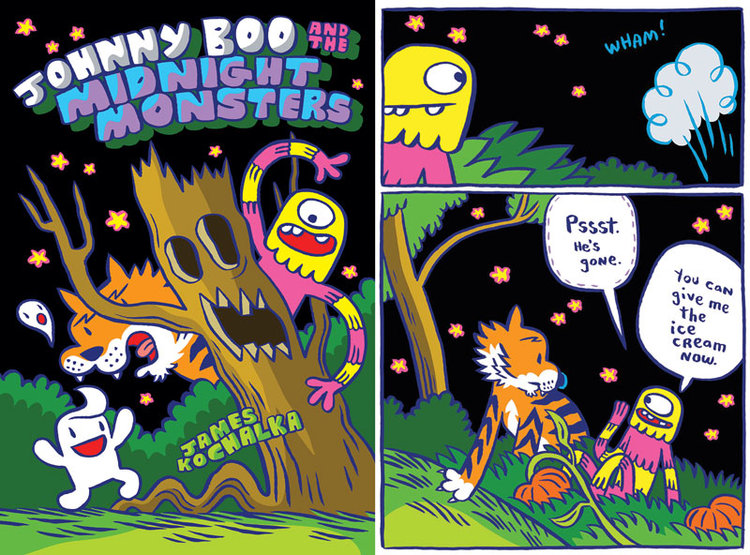 The best little ghost in the world — and his pet ghost, Squiggle — continue their award-winning adventures with a spooky story that can turn any night into Halloween!
Are you scared of the dark? Did you know that when the clock strikes twelve, that's when the midnight monsters come out? Johnny Boo knows, but that won't stop him from skateboarding on the back of a wild Tiger and plucking pumpkin ice cream from the gaping maw of a Spooky Tree. He does it all to impress Susie Boom, the cute little girl ghost who lives on the moon. Hopefully she's watching everything with her telescope! "These are the kind of comics that win Eisner Awards," says Eisner Award winner James Kochalka.
Johnny Boo (Book 10): Johnny Boo and the Midnight Monsters by James Kochalka

ISBN 978-1-60309-457-3 • Diamond: APR190694

$9.99 (US) • full-color interiors • for young readers

a 40-page hardcover graphic novel • 6" x 9"
Coming in September 2019

Check out a 4-page interior preview.

Then pre-order from your favorite retailer!