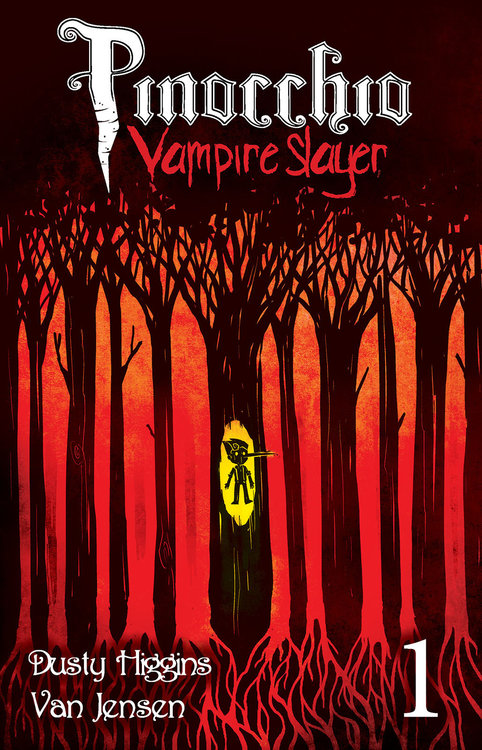 "Page after page of amazement." —Publishers Weekly
Everyone's favorite wooden puppet may not be a real boy…but he just might be a real hero. When bloodthirsty monsters invade Pinocchio's hometown and kill his father Geppetto, Pinocchio discovers a new benefit to his magical nose: telling lies produces a never-ending supply of wooden stakes to combat the vampire hordes! Will Pinocchio be able to defeat these horrors, avenge his father, and save his friends? The critically acclaimed series begins here, as Van Jensen (Green Lantern Corps) and Dusty Higgins (Knights of the Living Dead) craft an addictive twist on the classic fairy tale.
A 128-page Top Shelf digital exclusive!
---
Related Titles