'Tis the Season.
December 11, 2014
Check it!.. I've learned that cartoonist Luzz Lunney has started a Patreon campaign. If you're living under a rock and don't know Lizz's comics, head over to her own site or her Top Shelf page and dig in. Lots of comics on display here.
Her work is unabashed fun — lots of fart jokes! — drawn an an utterly charming style, reminiscent of Roz Chast, John Porcellino and James Kochalka. Here's a short list of strip names you can read for free from our old Top Shelf 2.0 venture:
Romantic Bison. The Unicorns of Keith the Wizard. Hairy Midget Elf. Rocketman. Dungaree Lion. Stuffed Bear. Sour Rabbit and Crispy Duck. The Truth About Dinosaurs. Watermelon Boy. Depressed Cat.
Brilliant!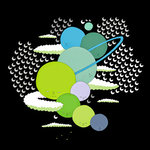 Serious, i cannot recommend Lizz's art and comics enough.
Check out more about Lizz, in this documentary by Sara Jackson.