December 14, 2011
Courtesy of James Kochalka, Merry Boo everyone!!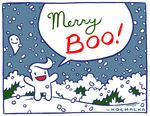 • Listening to Inkstuds' Robin McConnell talk with Nate Powell as i write this. Nate talks Any Empire and his other new book (with Mark Long and Jim Demonakos), The Silence of Our Friends.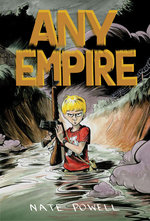 • Check out the new This Week in History over at the Veeps blog!


• Eric Skillman gets some love on The Electric Playground for his awesome Liar's Kiss.

And while we're on the subject, Eric's process blog for Branded To Kill and Tokyo Drifter is a designer's dream. Holy shit, any one of his in-progress/abandoned designs is print worthy.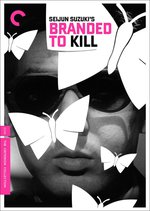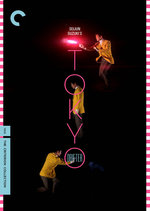 • This trailer for Tom Scioli's forthcoming American Barbarian (AdHouse) is wicked cool!

• And by all means, please support Rich Tommaso to help get his book The Cavalier Mr. Thompson to press!