yikes!...
March 14, 2011
Has it really been that long?...
• The truly great Graham Annable strikes again. (Graham, do you have a dvd with all of your animations on it?)
The Smartest Dog in the World.

• Well kick me in the pants! Doesn't this look amazing!
Even The Giants by Jesse Jacobs. From AdHouse Books!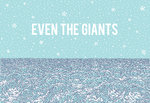 "Jesse Jacobs bursts onto the comic scene with his first published work Even The Giants. The work beautifully captures the isolation of the Great White North while also giving the artist a sequential canvas to explore and experiment. This book will be printed in three Pantone spot colors. Jesse's work has been nominated for the Doug Wright award and has won the Gene Day award."
• This is one of the coolest things i've ever seen. "The Last Breakfast", by Brian Stuckey. He's selling prints of this via his website.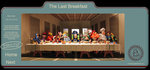 • Jon Adams sent this my way... "How to Beard Yourself!"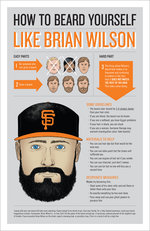 Check it out in the McSweeney's store.
• Top Shelf alum Rick (Shuck Unmasked) Smith recently released a book collection of his web-comic Kickstand Cyclery, with more on the way. Very cool!