next year?...
April 21, 2010
It's official, Chris and myself canceled our trip to Stockholm for the Swedish SPX, because of the chaos surrounding European air travel right now. What a drag. I'm SOOOOO gonna miss this! The great cartoonists. The girls. The food. The girls. The beer. The girls. Very sad day here at Top Shelf West Coast Headquarters.
As a consolation, i'm finally posting some snaps i took at Emerald City Con several weeks back... a picture of Emi Lenox and Jeff Lemire, and a plethora of sweet commissions Jeff did at the show.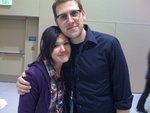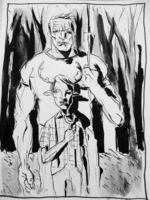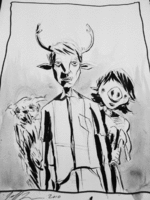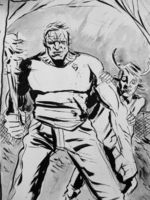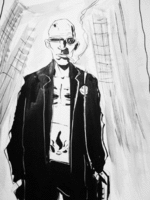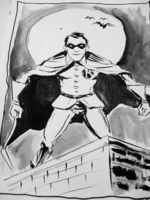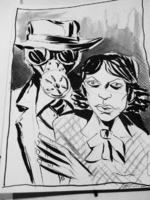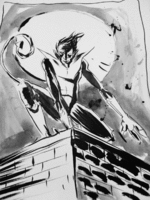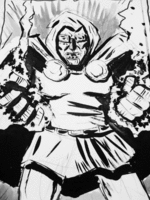 Ooh, and here's some character art from Jeff from his forthcoming Top Shelf graphic novel Underwater Welder!