lock up your sons and daughters!!!
April 9, 2010
The Swedish Invasion has arrived on American soil. This just in... the new volume of From The Shadow Of NORTHERN LIGHTS.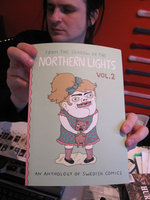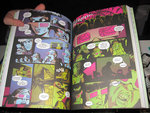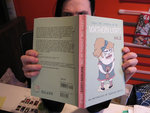 The parties start tonight at The Rocketship in Brooklyn! Wish i could be there.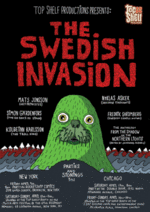 • A new Bwana Spoons / Grass Hut print is available. What a beauty, eh?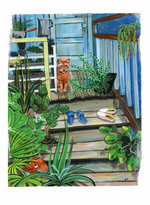 • Cool cover concepts by Colleen Coover for the forthcoming Gingerbread Girl, with art by Colleen and written by Paul Tobin. This is a work in progress, just to show process. We're still not sure how the final will turn out.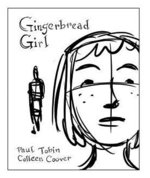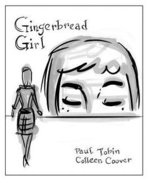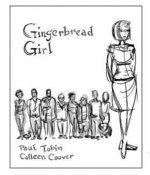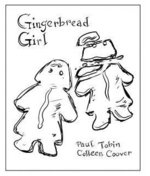 • New cover art for Jeffrey Brown's Incredible Change-Bots volume 2 special hardcover. This IS the final art, and damn does it rock!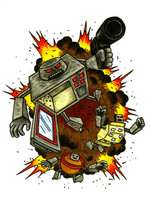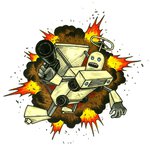 • Caryn A. Tate talks about Red Plains at First Comics News.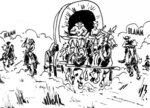 • Cartoonist David Chelsea is going to add one more 24-Hour Comic to his oeuvre tomorrow night. 3rd Annual! 24 Hour! Drawpocalypse! Saturday, April 10! 10AM Saturday April 10 to 10AM Sunday! Cosmic Monkey Comics 5335 NE Sandy Blvd., Portland, OR.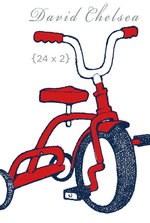 His terrific 24 x 2 comic book (featuring two of his many many 24-Hour Comics and published by yours truly) is still available here, and two more are available to read online. Now Open The Box can be read right here on Top Shelf 2.0, and Jesusland can be read at John Weeks' fabulous Comics Lifestyle.