December 5, 2009
• Jeff Lemire has revamped his website!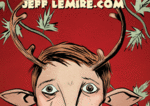 • Hot damn, we're almost ready to send James Kochalka's magnificent SuperF*ckers collected edition off to the printer. This sucker is gonna rock out with its cock out!!


• I just can't get over this awesome headline:
Barack Obama Names Alan Moore Official White House Biographer
• An interview with Staros and myself (from 2007), by Quinn Johnson, is running for the first time as a podcast. Check it out!
[Quinn Johnson is a freelance comics writer. His credits include 'Tales of the Ninja Turtles' and his own creation 'Elders of the RuneStone.' He is also one of the Pantyhose Ninjas that host the Darkhan City Awesome Comics Culture Podcast, and is known for his awkward dance moves.]
• So, all three readers out there know that i've been remiss staying consistent with updates on this blog as of late. I'm entertaining adding some guest-writers to the blog,if anyone out there has an ideas. Reviews, short interviews, essays, etc. Write me at: brett@topshelfcomix.com
• Friends of Top Shelf Carlos Hernandez Fisher and Andrea Warner were recently wed. Carlos took these awesome snaps while they were on in honeymoon in Spain.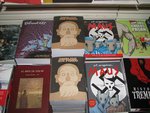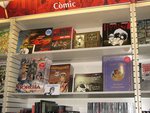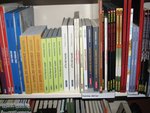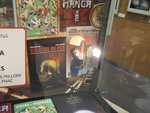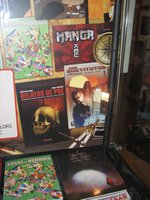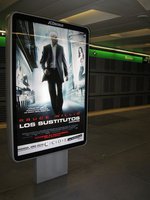 • And finally, just to tease Eddie Campbell fans, here's an early cover concept for his forthcoming book with Daren White, The Playwright. Art by Eddie, design by Eric Skillman.