come one come all to one hella cool book release party!! (well, if you live in portland.)
July 10, 2009
Welcome to Forest Island. A book about the artwork of Bwana Spoons, published by Top Shelf.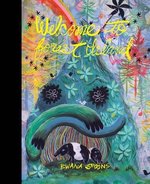 Portland Release Party: July 11, 6-9pm
Book Signing, Pencil Fighting, Fart Knocking!!!
Grass Hut, 811 E. Burnside, Portland, Oregon.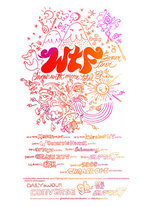 Bwana Spoons has been making art, zines, comics, toys, shoes, t-shirts, cards, and pretty much anything you could imagine for a long long time. He's inspired a lot of us art-makers to take things to the next level. It's been a long time coming, but now he's got a book "Welcome to Forest Island". It's pretty awesome and you should totally have is in your library of eye candy
• Andy Runton has a boatload of new Owly merch available! This stuff WILL be available at San Diego. Oh yeah, and the official animated Owly trailer debuts there too!
• Here a fun link to Kevin Cannon on KFAI Radio, featuring snippets of his book Far Arden in radioplay form.
• Finally, how cool is Matt Kindt's cover for the French edition of Super Spy, for Futuropolis.