really really cool comics events abound during the summer, and here are just a couple...
July 2, 2009
• An art show of new work by my long-time pal Garret Izumi? Count me in! This is tonight here in Portland.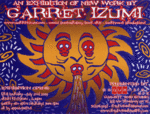 • And don't forget Jeremy Eaton's brilliant Cartoon Jumbles art show which opens tomorrow at Secret Headquarters.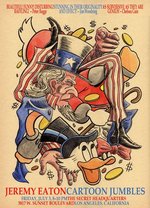 • Meanwhile, Will Dinski is serializing his new work-in-progress "Covered In Confusion" on his website. (And keep your eyes peeled in early 2010 for his Top Shelf debut Finger Prints.) Will's comics are amazing, as well a world class designer and one of the medium's foremost practitioners of exquisite hand-crafted comics and mini-comics.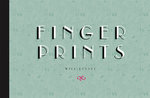 • Comics historian Craig Yoe has launched a new site dedicated to his hella cool release Secret Identity: The Fetish Art of Superman's Co-Creator Joe Shuster. I can't overstate how delicious this book is.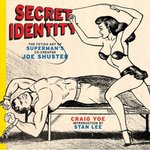 • Gareth Brookes from Appalling Nonsense recently gifted me a trio of stellar books: The Manly Boys Annual, a very creative, very witty and VERY British two-man anthology; The Banal Pig Landscape Anthology, a truly exquisite collection of comics; and J. Homersham's Musetopia, a series of delightful one-panel gags. Cheers!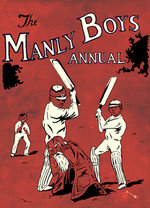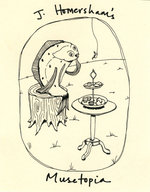 • Well i finally read the new issue of World War 3 (#39), the wordless issue. It's a fat 120 pages in length and it is, as always, hard-hitting and superb. Dig that Drooker cover and order it here.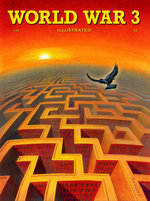 • So-many-cool-new-books/minis/comics/etc-no-time-for-lengthy-reviews Episode #44
If it appears here, it has my absolute stamp of approval. And i do recommend at least checking this stuff out.
- Birds in the City: Exploring the Wildlife of Crissy Field. One of comics' finest naturalists Tammy Stellanova delivers another gorgeous comic. In an ideal world kids would be reading her comics in classrooms across the nation.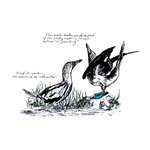 - Paper Cutter #10. Editor Greg Means of Tugboat Press continues his choice run of the best comics anthology running. This issue features new work by Damien Jay, Jesse Reklaw, and Minty Lewis.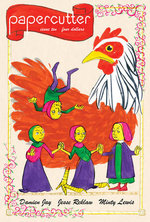 - James Hindle continues to produce little mini-comic gems. His new Come Back might be his best work to date. Terrific chops and storytelling, and as always, a bittersweet and effecting story. I'm a BIG fan of his work, and you should be too! (Note, this image is not from said comic. I just pulled it off his site because it's pretty sweet.)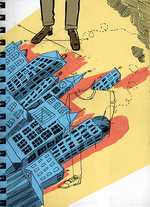 - Matinée, by the lovely Christine Norrie. This lush little mini combines two great things: Christine's beautiful artwork interpreting classic Hollywood films.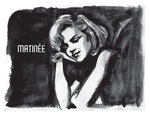 - The Girls' Guide to Rocking, published by Workman. Not comics. It is just what it says it is, with the subtitle, "How to Start a Band and Get Rolling to Rock Stardom." This baby rocks, chock full of useful information, from setting up a practice space, to song structure, to booking and promoting. Very very cool!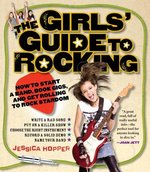 - Taddle Creek is an anthology of Toronto-based artists i picked up at TCAF. It's strong all around, but three pieces really rocked, by Michael (we can never see enough of his comics) Cho, J. Bone (set loose with an outstanding digitally-rendered wordless comic, and Fiona (i didn't even know she was still making comics) Smyth. A very very fine comic worth looking for. I'm not sure where it's available, but i'd wager it can be procured at Toronto's epic comics shop The Beguiling.
• And speaking of TCAF, here's a few snaps i took while i was in Toronto.
- Two great portraits by the aforementioned Michael Cho. I think these were originals, painted on a wooden sandwich board for Pages bookstore.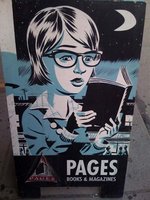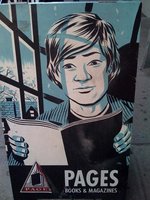 - Jeff Lemire starting his contribution to my Twin Peaks sketchbook. (This is the giant from Agent Dale Coopers dreams.)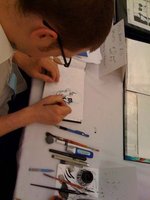 - Here's Matt Kindt and Jeff Lemire, comics cognoscenti, talking shop in Jeff's luxurious basement office.