so-many-cool-new-books/minis/comics/etc-no-time-for-lengthy-reviews Episode #37
June 25, 2009
If it appears here, it has my absolute stamp of approval. And i do recommend at least checking this stuff out.
Item #1. The Art of Harvey Kurtzman. By Denis Kitchen and Paul Buhle. Published by Abrams. Editor Charlie Kochman. A stunning addition to the growing number of vital comics-creator monographs. Hats off to all involved.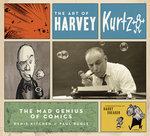 Item #2. The work of Grant Reynolds. This guy rocks and keeps getting better. Watch for his Top Shelf debut, Comic Diorama, this Fall.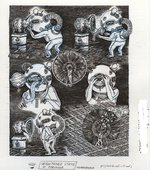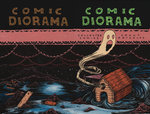 Item #3. Squink, dessin de dave mckean. A new book of mind-boggling drawings (NO digital manipulation!) published in conjunction with the always classy Allen Spiegle Fine Arts. No really, this is one of the most beautiful books i've seen in years. Get it while you can, McKean lovers.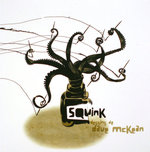 Item #4. The work of Dan Archer. Center for Cartoon Studies student. Edgy political comics. Still a little rough around the edges, but great stuff that should be seen, especially in the socio-political blogospere. I expect big things.
• And now some nifty random ephemera.
- A preliminary drawing by Bwana Spoons, for the international tour he's doing to promote his new Top Shelf release, Welcome to Forest Island.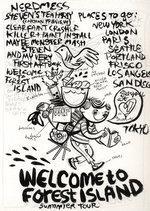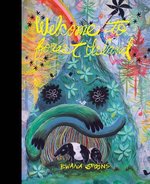 - Sneak peek at the cover for James Kochalka's Johnny Boo and the Mean Little Boy, and Christian Slade's third volume of Korgi.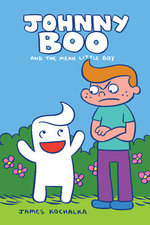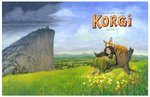 - Some promotional art for Kevin Cannon's Far Arden, which will be used in conjunction with Things From Another World.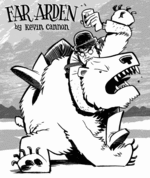 - And more from the pesky CCS (Center for Cartoon Studies) kids, given to me for giving them a sliver of our more-than-needed table space at TCAF a few weeks back. Thanks to Penina Gal, Josh Rosen, and Nick Patten.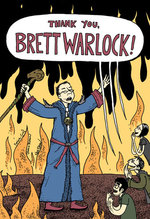 • Yeesh, just went through the brand new Previews. Good gods, there's so much crap. Sigh... Oh well, easy on the ol' pocketbook, right? A few items do command attention, however, besides of course our own Alec: The Years Have Pants, Eddie Campbell's magnum opus in one giant edition.
Anyway, you could do worse than to pre-order the following books with your favorite local retailer:
- Page 107. The debut issue of Jeff Lemire's Sweet Tooth, with colors by Jose Villarrubia. (DC / Vertigo) It's Jeff Lemire... need i say more?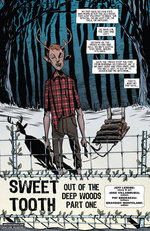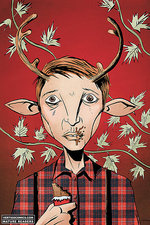 Page 182. Driven by Lemons, by Josh Cotter. (AdHouse Books) I've seen pages from this book, and it's fucking awesome.
Page 204. Masterpiece Comics, by the brilliant R. Sikoryak. (D & Q) The title is not hyperbole... it's really really amazing comics.
• Finally, we got a little shout out from Max Estes in Norway. Hi Max!