back from spx...
October 10, 2008
Getting caught up, finally. Even though the change of venue has changed the dynamic of the old locale, this is still one of my favorite comics festivals North America has to offer. Hands down. Special props to my great friend Greg Bennett, who helped pull me out of a special kind of tailspin. I love you, m'man!
Here's a smattering of what i picked up at the show. No time for even bullet reviews... needless to say, i read this stuff at the airport and on two planes back home. In keeping with my tendencies towards dreaded "Team Comics" boosterism, i won't waste my time or yours talking about lame books, instead focusing on the good shit. So if you read about it here, that means it comes recommended.
Inside, by J.P. Coovert. Published by One Percent Press.
Teeny Bikini #5, by Rob Ullman. (Self-published.) Image below is a terrific print he made for the show, titled Stir Crazy.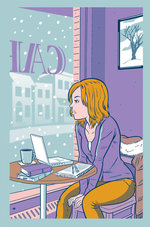 Papercutter #8. Edited by the great Greg Means. Published by Tugboat Press. (Also just finally read Papercutter #7... easily my favorite anthology being published today. Kramers what?)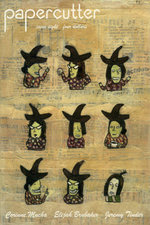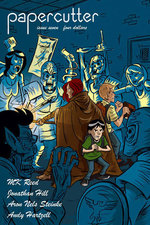 Do Not Disturb My Waking Dream #2, by Laura Park. (Self-published.) It's only a mtter of time until Laura is hailed as one of the greatest cartoonists in the history of the United States. She deserved won the Ignatz Award at the show for Outstanding Artist. Whoo hoo!
The Quest for the Missing Girl, by Jiro Taniguchi. Published by Ponent Mon. STUNNING! (Have i ever mentioned how much i love this author, my favorite manga cartoonist of all time? Oh, i have?) Special thanks to Deb, whom i met for the first time at the show.
:01 First Second: Great Graphic Novels for Everyone. This is a little mini-comic done by Editorial Director Mark Siegel.
The Factoids, by Dan Zettwoch, Ted May, and Kevin Huizenga. Published by U.S.S. Catastrophe?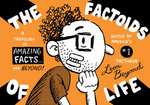 Dharbin #1, by Dustin Harbin. (Self-published.)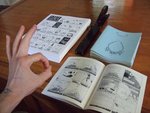 Fight or Run, by Kevin Huizenga. Published by Buenaventura Press.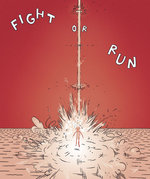 Bets Are Off, by Nate Powell / flipbook / Cakewalk, by Rachel Bormann and Nate Powell. (Self-published.)
Mesmo Delivery, by Rafael Grampa'. Published by AdHouse. (This is so freaking amazing!)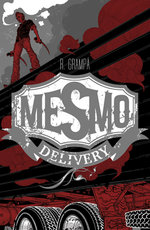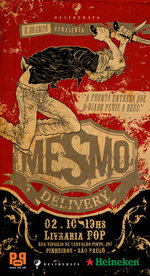 Fierce Ease, by Miriam Libicki. (Self-published.) I'm so into Miriam's incredibly beautiful drawn essays.
• Bwana Spoons has a spectacular new print available at Grass Hut!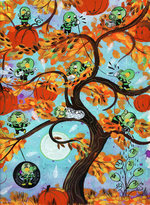 • Here's an early rough by James Kochalka for the 2009 Top Shelf Free Comic Book Day comic.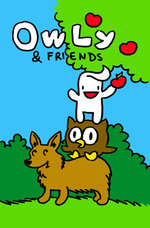 • From the classified dossier on (Veeps authors) Bill Kelter and Wayne Shellabarger, a photo has turned up with them in attendance at the swearing in of LBJ... seriously, these guys are such wonks! (And there's Jackie Kennedy, no less!)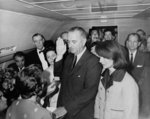 • McCain / Palin? Oh sweet Jesus help us all.