i'm not the jealous type, but...
May 24, 2008
I haven't heard from Staros in a few days, and was wondering where he was. Then i got an email informing me that he was on the set of The Surrogates film today, while authors Rob Venditti and Brett Weldele were off doing their interviews for the supplemental dvd extras. I am a little green right now, i must admit.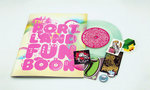 • PRESS RELEASE:
The Portland Funbook #3 needs YOU to make an awesome drawing or an awesome song. #3 will bring more music and more art than your eyeballs and earballs can handle! Be it obvious or obscure, we need submissions from all about Portland. This time the book will be an oversized 11"×17", the record 10", the glory immeasurable. And as with #1 and #2 all profits from the sale and release party will go to charity. The 3rd Portland Funbook will be the definitive regional activity/coloring book for next thousand years. Live your kindergarden dream!
For complete submission details download this pdf from Psilo Design.
If you don't know about The Portland Funbook you can download pdfs and music here.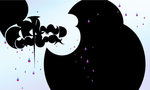 • Gregory Benton sent me a couple watercolors, done on holiday recently. Thanks, G.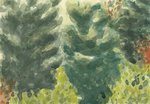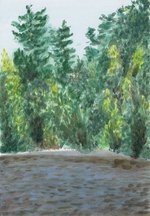 • Jeffrey Brown. A convention sketch for Joe Keatinge (Image Comics) at Emerald City Con. (Photo by Carlos Hernandez Fisher.) Then a Bighead/Batman commission. Cool. Cool. Cool.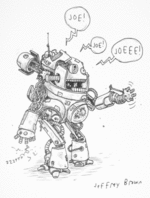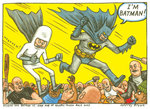 I'm off to the beach for the weekend. Fingers crossed for sunshine.