some fine new booty...
January 24, 2008
i've picked up, or been given, some real gems of late.
• The new Strapazin arrived via post today. The theme is boats/ships/the ocean. Can't read German, but holy god, it so does not matter with this magazine. Ostensibly a mixed-bag anthology of original comics content and comics reviews, when you get down to it, it's an Art Book, a gallery, a veritable potpourri of stunning art, comics, and illustration. To be sure, i really have no idea to get this in the U.S. If any retailers out there stock this, let me know and maybe i can get you some sales.
The cover design and illustration by Laura Jurt is terrific.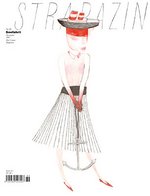 • Steve Rude: Art in Motion. I've been a giant fan of Steve "The Dude" Rude since he crashed the comics scene with a bang, with his and Mike Baron's great Nexus back in the day. He's so good and so committed, that almost across the board, anything he touches is gold. I was wary when i first saw this book on the shelf. As often as not, many of these sort of monographs can turn out lame, or worse, butt ugly. I'm happy to say, this book rocks. Dude fans keep for eyes peeled for this baby.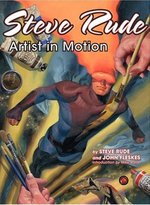 • Olle Eksell: Swedish Graphic Designer. Wow. Wow, wow, wow. Beautiful. I nicked this cover image from a fellow blogger. (See link.) Check out this link at Happy Mundane for a series of digital snaps from this wonderful design art book.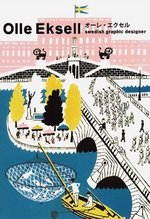 • Street Sketch Book, edited by Tristan Manco. I'll be up front about this; while i've never had any beef of any sort with it, neither have i had any real interest in Street Art (re: graffiti). I admire the context and lifestyle of the bulk of the practitioners, but the work itself doesn't float my boat. Then along comes this book, "Inside the Journals of International Street and Graffiti Artists" to rock my world. A visual cocktail for any fan of contemporary art. (Yet one more feather in the cap for Chronicle Books.)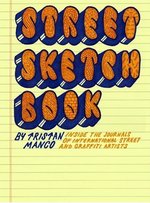 • And big ups to legendary local retailer Reading Frenzy, for stocking these last two items. From the ashes of the once vibrant print zine scene in the pre-blogosphere 90s, RF has been in an ongoing evolution, constantly redefining itself to stay alive in an ever decreasing world of print media. The last few years have had ups and downs, but in the last year or two, i'm happy to report that they again have created an eclectic, interesting, and auteur-friendly shopping experience.
• Fabulous new interview with James Kochalka by Gabe Bullard over at the Playback website.
• Former intern Brendan Wright interviews, why ME on his blog The Wright Opinion.
• • • NOT COMICS • • •
• Chalmers Johnson throws down at TomDispatch with some sobering statistics about the ongoing War/Defense Economy and it's crippling long-term affect on the our nation. (This is a bleak assessment, and in a just world is exactly the kind of stuff that should be plainly spelled out to all citizens.)
(Example: our military spending is more than the rest of the world combined.)
• On a lighter, and much more hopeful note, Ana Ivanovic from Serbia has made it to the Australian Open Finals, matching up against the Russian Maria Sharapova. This should be a great match. Sharapova is so annoying with her on-court demeaner, but she's playing with fire. Ivanovic, on the other hand, is a goddess. Beautiful and deadly. I think i'm in love.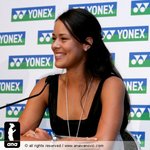 On the men's side, i predict Djokovic (Serbia) and Federer (Switzerland) in the Final. Djokovic might win two sets, but if he makes it to the fifth set, Federer will pounce on him for the kill, without mercy. Oh, and boy would i love to be wrong about this. Love Federer's play, but i loathe dynasties in any sport. Djokovic has a huge game and is so much fun on the court.
Tennis fans should be pleased, no matter the outcome. I say Go Serbia!