September 15, 2007
2 of the guys with the coolest names ever … Bwana Spoons and Justin Scrappers … are currently exhibiting an art show at Bwana's fabulous gallery space / hipster boutique store Grass Hut. It's fucking amazing. If you are in Portland anytime soon, you really should check this out.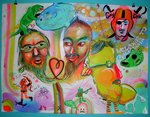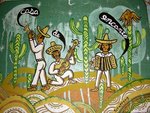 • Punk rock cartoonist extraordinaire Fly is conducting a DIY Comix & Zine-Making Workshop through MoCCA. It's a 6 week course, every Thursday 6:30 - 8:30 p.m. from September 20 - October 25. Class is limited to 15 so sign up today!
Sept 20 - Introduction - developing story ideas & scripting with guest Abby Denson
Sept 27 - Page Design - thumbnail sketches & research with guest Edowyn Vazkez
October 4 - Final Pencils & Inking Techniques - with guest Sabrina Jones
October 11 - Extra work week - to catch up & get help with any problems - with Fly
October 18 - Production - "paste-up" - copying & distro - with guest John Holmstrom
October 25 - COMIX & ZINE-TRADING PARTY!! - open to the public! - free for MoCCA students & members - $5 for everyone else - OR - bring some zines to trade & get in FREE!!!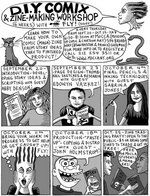 • Here's an interview with James Kochalka's editor at Random House, Nick Eliopulos. It's pretty interesting actually.
(Random House published James' most recent kid's book, Squirrely Gray.)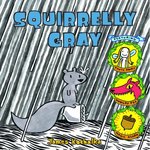 • John Malloy is having a solo show at the Gspot: Audio/Visual Playground in Baltimore next weekend.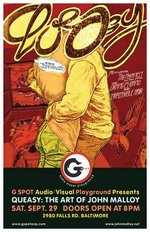 • o.k. who amongst you doesn't love dolphins?
Or whales? Anyone? I didn't think so. Let's talk about life on Planet Earth. If you read this blog for the comics, then skip this one.
Here's a very disturbing news article i read last week that brought me to tears. Most readers of Hey Bartender know that i'm big big big on marine life and the oceans. (I've been glued to my television and staying up waaay past bedtime lately watching the BBC produced Blue Planet. Highly recommended.)
In a nutshell, an appeals court overturned a ban on the US navy's use of sonar in upcoming training exercises off California that was aimed at protecting whales disturbed by the subsea emissions. How utterly depressing.
Here is a petition with singer James Taylor attached to it, directed to the Secretary of the Navy.
Most of my letter-writing is directed to our Congress-people and Senators, but in this case, the situation is out of their prerogative, so i used this petition to make my voice heard.