off to san diego... freak-scene that i love
July 24, 2007
So i just received a package with the BRAND NEW Fall 2007 Season of books from First Second (thanks, Gina!!) and it's a doozy! An amazing line-up featuring Johann Sfar, Lat, Sarah Varon, Gipi, and the long-awaited Laika, by Nick Abadzis. WOW!
They'll be set up at booth 1635 in San Diego. All of these books are worth picking up. This has to be there most solid season to date. Under the sharp editorial guidance of Mark Siegel, First Second continues to impress. Kudos.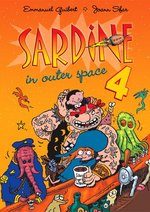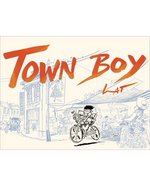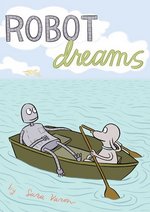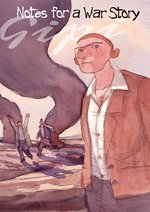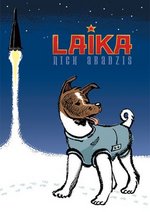 Meanwhile, Top Shelf will also be pimping our wares at San Diego in full-force. Chris and myself will continue our 10th Anniversary Celebration with a dozen cartoonists in attendance … all available to sign their new releases. Also, Renee French is no less than an honored guest of the con, and will be appearing on two panels.
Drop by the booth, meet the whole gang, and pick up a free 10th Anniversary Poster and Seasonal Sampler while you're there!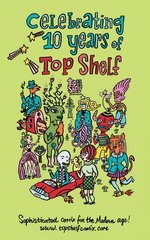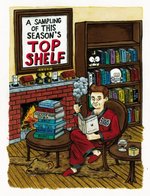 On Thursday from 12:30 - 2:00 Renee will be on the panel titled The Many Faces of the Graphic Novel, along with fellow Top Shelfers Andy Runton and Jeffrey Brown. Saturday, from 1:30 - 2:30 p.m. is the Renee French Spotlight panel, in a conversation with Dan Nadel of Picture Box Inc.
Featured authors this year include:
Jeffrey Brown (Incredible Change-Bots)
Renee French (Micrographica)
Matt Kindt (Super Spy)
Jeff Lemire (Tales from the Farm)
Andy Hartzell (Fox Bunny Funny)
Jeremy Tinder (Black Ghost Apple Factory)
Christian Slade (Korgi)
Andy Runton (Owly)
Robert Venditti (The Surrogates)
David Yurkovich (Death by Chocolate)
Jose Villarrubia (The Mirror of Love)
& last but definitely not least:
Eddie Campbell (Fate of the Artist)