better late than never?
May 17, 2006
I've been so lame at this blog thing, as of late. How do some of these cats put in so many hours on a non-paying gig like blogging? I've gained a huge new respect for the folks who put in the time writing considered thoughts on the comics medium and the industry through which it flows.
Moving right along, if you don't dig hoops, then move on to the pretty pictures up ahead.
Now, i'm a Phoenix Suns fan, first & foremost. I have been for three years or so... since they picked up Steve Nash at point guard, to be exact. Seriously, i love this team. I like the style of ball they play. I like their players. Guys like Boris Diaw, Raja Bell, Leandro (The Brazillian Blur, fastest guy in the NBA) Barbosa, and newly acquired Tim Thomas are all great loads of fun to watch. Game Five is starting right now... gotta run.
(And imagine how they would be playing if they had the injured Man Child and Kenny Thomas playing in their line-up!)
But at any rate, if there is one thing this series has done, it's also made me a fan of the Los Angeles Clippers. With old-school, smack-talkin' leadership by Sam Cassell, the inside presence of the studly (and likable) Elton Brand, young kids like Shawn Livingston, and vets like Catino Mobely... they are a team of the future, and one to watch.
In the end though, neither one of these teams will beat the Juggernaut that is the Dallas Mavericks in the Western Conference Finals. Mark ("i'm richer than most 3rd-world countries combined) Cuban has finally put together a real contender. And kudos to Avery (The Little Tyrant) Johnson for whipping these guys in defensive hound-dogs.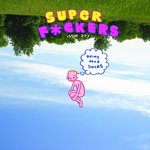 O.k. On the comics front, last week i sent two new books out the door... keep your eyes peeled for James Kochalka's SuperF*ckers #3 and Lille Carrè's Tales of Woodsman Pete.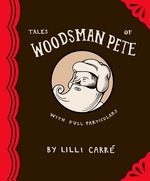 And in a day or two i'll have the expanded reprint of Jeffrey Brown's cartoon tour de' force I Am Going to be Small, also heading out the door to our friends at Lebonfon.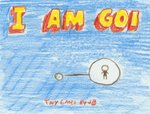 (Jeffrey's cover rough)
* Now for some fanboy goodness. Here's a listing of books DC is listing for Fall release. The one's i have my eye on picking up are listed in italics. To which i say, curse you DC Comics! I love this archival work coming out right now, but alas, it's all maybe too rich for my blood. I might be able to score half of these.
Re: Archival work. At this moment, DC is simply shredding Marvel (and Dark Horse as well) in the category. DC's Showcase series has allowed them to re-release some seriously wacky and cool comics. Metamorpho? Yes!
• INFINITE CRISIS HC
• ENEMY ACE ARCHIVES VOL. 2 (Kubert, Russ Heath, Neal Adams, etc.)
• JUSTICE VOL. 1 HC
• SHAZAM FAMILY ARCHIVES VOL. 1
• SHOWCASE PRESENTS: BATMAN VOL. 1 (Infantino at his artistic peak)
• SHOWCASE PRESENTS: CHALLENGERS VOL. 1 (Kirby, Bruno Premiani, Wally Wood, etc.)
• ABSOLUTE NEW FRONTIER (Darwyn Cooke's epic masterpiece)
• ALL-STAR SUPERMAN VOL. 1 (Sublime)
• NEW TEEN TITANS ARCHIVES VOL. 3 (Part of my personal Holy Trinity)
• SHOWCASE PRESENTS: PHANTOM STRANGER VOL. 1
• ADAM STRANGE ARCHIVES VOL. 2 (More delicious Infantino and Murphy Anderson)
• BATMAN: DARK KNIGHT ARCHIVES VOL. 5
• SHOWCASE PRESENTS: SHAZAM VOL. 1
• SUPERMAN: MAN OF STEEL VOL. 5 TPB
• SPIRIT ARCHIVES VOL. 20 (I've got everything post-WW2)
• GOLDEN AGE DR. FATE ARCHIVES VOL. 1
• NEW TEEN TITANS: TERRA INCOGNITA TPB
• SACHS & VIOLENS TPB
• SHOWCASE PRESENTS: THE UNKNOWN SOLDIER VOL. 1 (Kubert, Doug Wildey, etc.)
Finally, several weeks ago, i posted some rough sketches that Aaron Renier had done, one set for a promotional postcard pimping his excellent graphic novel, Spiral Bound, and the other, the Top Shelf Christmas card for later this year.
Here are the two finals, for your eyes only. Can this guy draw, or what!?