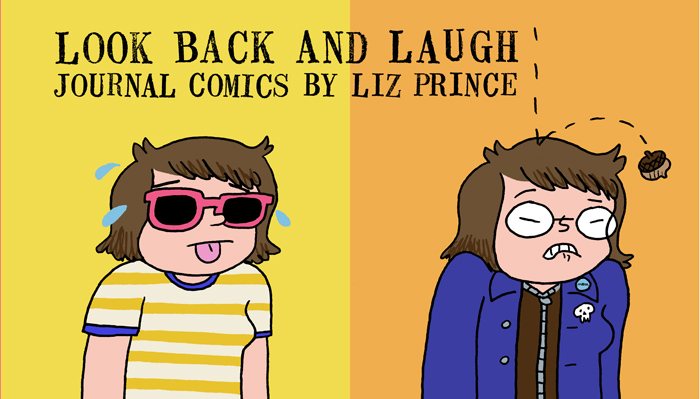 "Sometimes funny, sometimes touching, sometimes witty, but always a great read." — Uproxx
PRAISE FOR LIZ PRINCE:
"Magnificently evocative… Simple, line-based art provides a perfect complement to her keen narration, giving this an indie, intimate feel and leaving readers feeling like they really know her. Liz's story, captured with wry humor and a deft, visceral eye, is a must-read." — Kirkus Reviews (starred review)
"Charming… gloriously herself." — People
"Prince's tongue-in-cheek black-and-white line drawings, in a charming style reminiscent of Jeffrey Brown's autobiographical comics, pack a punch." — Booklist
Liz Prince invites you to spend a year walking in her (Converse) shoes! Look Back and Laugh collects the 365 comic strips she drew to document every day of her life in 2016. Follow Liz through such life-changing adventures as: buying a house, moving to a new state, getting married, crippling insomnia, and as always, lots of cats, cats, cats! Full of humor, pathos, and insight, these comics reveal the ups and downs that make up the glamorous micro-celebrity life of a freelance cartoonist. -- a 416-page, softcover graphic novel (B&W interior), 7" x 4" (landscape)
SHIPPING JULY 2018!
Reviews
---
Related Titles