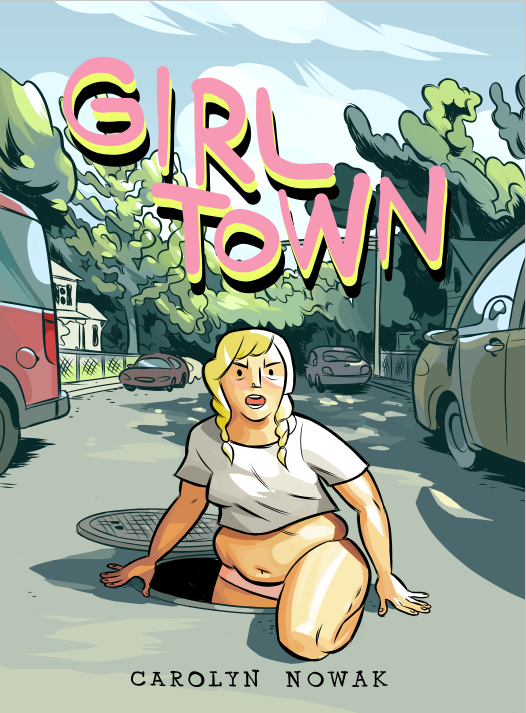 Praise for Carolyn Nowak:
"I raise my glass, tip my hat, and set off a million dollars worth of fireworks to Carolyn Nowak's electric brain, electric fingers and eclectic, electric storytelling smarts. What a wise, sad, funny, exhilarating book!" — Kelly Link, author of Get in Trouble and Magic for Beginners
Diana got hurt. A lot. And she's decided to deal with this fact by purchasing a life-sized robot boyfriend. Mary and La-La host a podcast about a movie no one's ever seen. Kelly has dragged her friend Beth out of her comfort zone — and into a day at the fantasy market that neither of them will forget.
Carolyn Nowak's Girl Town collects the Ignatz Award-winning stories "Radishes" and "Diana's Electric Tongue" together with several other tales of young adulthood and the search for connection. Here are her most acclaimed mini-comics and anthology contributions, enhanced with new colors and joined by brand-new work.
Bold, infatuated, wounded, or lost, Nowak's girls shine with life and longing. Their stories — depicted with remarkable charm and insight — capture the spirit of our time. -- a 160-page, full-color softcover graphic novel with French flaps, 6.5" x 9"
SHIPPING SEPTEMBER 2018!
Reviews