MARCH and Maddow - plus Al Gore and more!
November 5, 2013
Plus: don't miss March being named to the Washington Post's Best Books of 2013, Publishers Weekly's Best Books of 2013, a long interview in the Los Angeles Times (which connects March to Lewis' most recent arrest), and a glowing review in The Comics Journal, which raves, "Powell intuitively captures all of the drama inherent in the congressman's gripping, ultimately moving story. Teaming him with Lewis and Aydin has resulted in one of the must-read graphic novels of 2013 (and beyond)."
FIRST PRINTING IS SOLD OUT!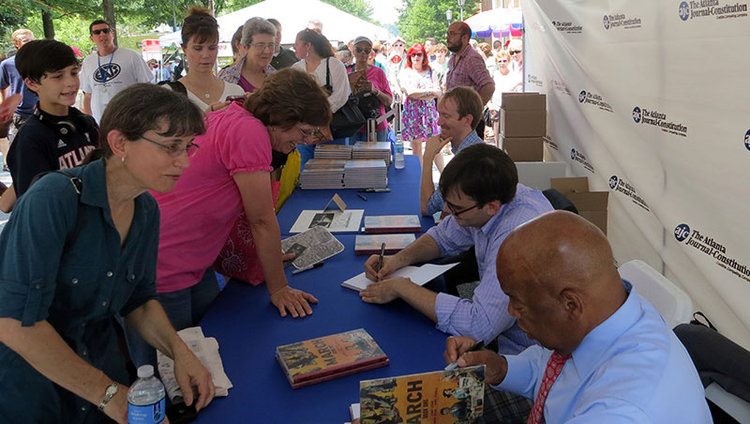 Yes, thanks to your support, Diamond Distributors is sold out of the massive first printing and on to the second printing of March: Book One, ready to keep you supplied as we prepare for the holiday gift-shopping season. Thank you so much for helping this project reach the success it has so far, and here's to the future!
(Psst... for you hardcore collectors, we still have a small handful of the signed & numbered hardcover first printing. But they're going fast, so act now!)