February 15, 2012
Verily, i am returned from a meeting of the minds, and the Top Shelf Summit at Chris' pad in Atlanta. Good times. Plans are afoot for the year and beyond.
• Nice. Jess Smart Smiley's nifty Valentine's Day card.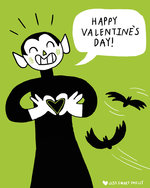 • James Kochalka does Tumbler.
• Jennifer Hayden has started a daily comic diary called Rushes, ala James Kochalka's long-running American Elf. Frankly, most diary comics are pretty weak, but Jennifer understands this medium in a way that too few cartoonists get. A fine addition to the genre of autobio comics.
She writes: "Rushes is my way of returning, for fifteen minutes every night, to a looser drawing style, and to view the 'rushes' of the 'inner' filming of my day."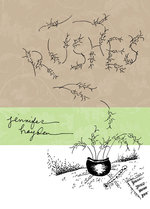 • Long time friend Christine Norrie is doing a yoga comic, called New Yoga City! Sweet. I've been practicing for about 5 or 6 months myself, and i must say, it's been a sublime experience thus far. Christine does a wonderful job translating the experience into comics.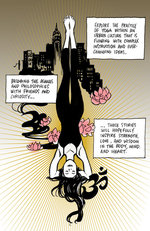 • Kagan McLeod continues to astound, with another kick-ass video, Infinite Kung Fu—Master of the Flying Guillotine time lapse drawing. If you haven't seen or read Infinite Kung Fu yet, you're really missing out. This is one our most high-flying awesome action epic gargantuan books ever. [No, really…]
• AX cover artist Akino Kondoh's smart, stylish little trailer for, i think (?), a new book. Maybe an art show?

Planète Manga ! du 11 février 2012 au 27 mai 2012 by centrepompidou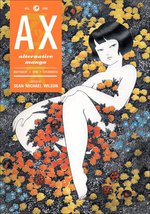 • Finally, here's some Fan Fiction from Dark Horse editor-whiz Scott Allie's kid. (Who happens to be in my kid's first-grade class.) No less than Korgi #4! Christian Slade, look out, dude!