james kochalka does biology!
March 23, 2011
That's right, James' artwork graces the cover of the current issue of Trends in Cell Biology magazine! This is NOT a typo!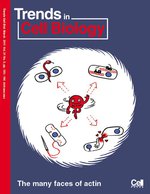 • Meanwhile, check out The Comic Book Guide to the Mission, an anthology of comics about San Francisco's Mission District, from Skoda Man Press. Skoda Man is the brainchild of Lauren Davis, who just threw props our way for Chester 5000, on the bitchin' genre website io9.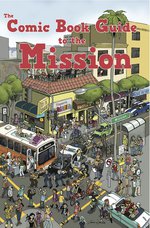 What a sweet idea!
• Finally, go out and get yerself the new issue of Papercutter, edited by the great Greg Means at Tugboat Press. This issue features a gripping cover story by Jonas Madden-Connor. It tells the parallel stories of a young boy who realizes his world is not what it seems and a retelling of the Hercules myth as he tricks a cowardly king. Melinda Boyce recounts her harrowing childhood memories of ill advised candy consumption and dental mishaps. MK Reed and Drew Weing wrap up the issue with a cautionary tale titled "My Boyfriend... Or My Kitty?"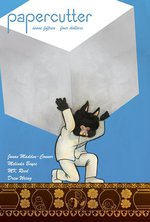 And check out this insanely awesome back cover by Drew!