back from d.c.
October 19, 2006
• SPX found itself in a brand new location this year, at one of the several Marriotte Hotels in the burbs of Bethesda. And except for the fact that this newish hotel had some of the most appalling decor in the history of the world, and that getting a cab was next to impossible (literally... what the fuck?!), by the end of the day, i'd say the show was a success.
Kudos to outgoing administrator Steve Conley and incoming administrator Karen Flage, Ignatz Awards maestro Jeff Alexander, and the man on the ground, Warren Bernard.
Fun things. 1) Attending the Jules Feiffer panel, moderated by Tim Kreider. Feiffer is still razor sharp, and his tales were inspiring. Props too to Tim for excellent questions. 2) The bar scene was pretty hopping. In fact there were two bars. The booze was flowing. 3) Staying two nights at Greg and Laura Bennett's house. Their generosity is beyond reproach. 4) Hanging out with Bob Schreck and Paul Pope at Chez Bennett the night before leaving for home. 5) Seeing our intern Jacquelene really rock at the table. She was definitely our best earner. 6) Winning more Ignatz Awards. Congrats to Andy Runton (Outstanding Series) and Alex Robinson (Outstanding Graphic Novel) for two big wins. 7) Fancy Chinese food at P.F. Chang's with Lilli Carré, Jeremy Tinder, and intern Jacq. 8) Being on a panel on the State of Distribution in Comics, with Gary (Fantagrahics) Groth, Dan (Picture Box) Nadel, and guest panelist Lauren Weinstein. Thanks to Bill Kartalopoulos for inviting me onto the panel in the first place. 9) Selling out of all 100 copies of Nate Powell's new Top Shelf book, Please Release. 10) Wide Awake 666, the new horror anthology edited by madman J. Chris Campbell, from Wide Awake Press. 11) New books by Brian Ralph (Daybreak) and Kaz (The Mourning Star) at Bodega Books. 12) Yet more insanely beautiful books from Drawn & Quarterly, including the new Kevin Huizenga (Curses) and Gabrielle Bell (Lucky). 13) D&Q employee Rebecca's super kick-ass, rock & roll haircut.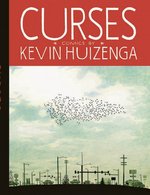 • And on a different note. Word out for a killer cause, as Portland's own Excalibur Comics hosts an event on Sunday, October 29th, the day after the Stumptown Comix Fest, and coinciding with "Wonder Woman Day," the proceeds of which go to two shelters for women and children. They're doing a silent auction with some incredible original art, including the likes of Alex Robinson, John Romita, Colleen Coover, Ryan Sook, Mike Allred, and many many more. The event runs from 2 - 6:00 p.m. If you're in Portland that weekend, check it out.