Entertainment Weekly unveils our new season!
February 8, 2018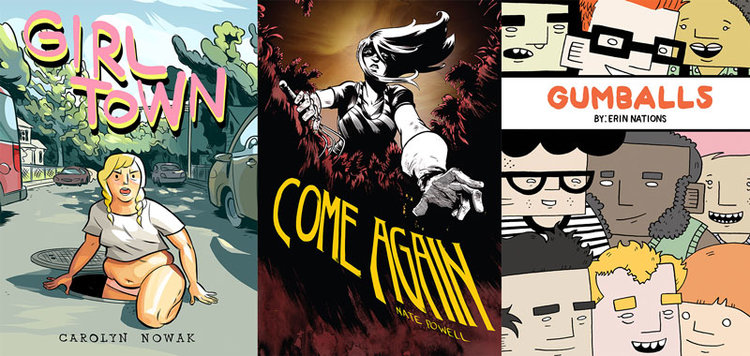 The good folks at Entertainment Weekly talked with our own Chris Staros and Leigh Walton to get the inside scoop on what's ahead for Top Shelf this year! Take your first look at those gorgeous covers and get excited for:
Come Again, the major new solo graphic novel from Nate Powell, winner of the National Book Award (Appearing this weekend at the American Library Assocation Midwinter Meeting to make his first public remarks about it!)
Gumballs, collecting the first published memoir comics by an out transgender cartoonist
Book Two of the brilliant "social justice superhero" webcomic Strong Female Protagonist
Two lovely new editions from the legendary Alan Moore, plus the beginning of his & Kevin O'Neill's last hurrah with The League of Extraordinary Gentlemen
A throwback thrill-ride with Teenage Mutant Ninja Turtles co-creator Kevin Eastman
And much more... including the four new gems below!
All with exclusive commentary from Chris & Leigh. Check it out, only on EW!