MARCH museum exhibits in San Francisco and New York!
February 8, 2018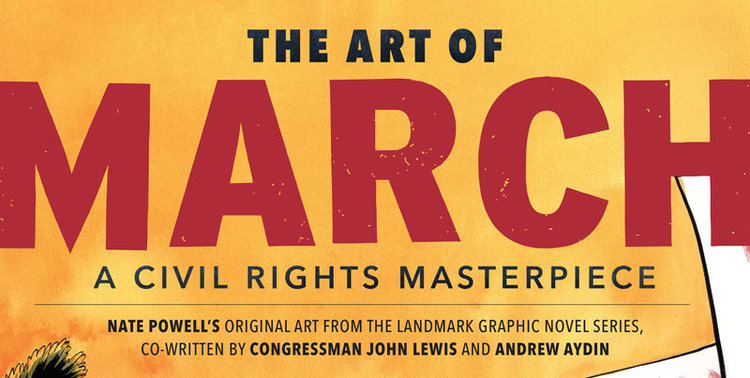 Nate Powell's original art from the groundbreaking March trilogy is on the road!
In San Francisco, the Cartoon Art Museum's exhibit "MARCH: A Graphic History of the Civil Rights Movement" runs now through June 19th.
And in New York City, the Society of Illustrators has just announced "The Art of MARCH: A Civil Rights Masterpiece" to open February 28 and run through June 30.
Museum-goers on both coasts will get a chance to see the award-winning work of Congressman John Lewis, Andrew Aydin, and Nate Powell like never before, up close and at full scale.
Check the links above for details on both exhibits, including a host of special events! For starters, you can join Nate Powell tomorrow night in San Francisco...