Troy Little
Troy Little is a Canadian cartoonist from Prince Edward Island. Previously known for the Eisner Award-nominated series Angora Napkin, he recently adapted Hunter S. Thompson's Fear and Loathing in Las Vegas into a critically-acclaimed graphic novel. His other works include Chiaroscuro: Patchwork Book 1, The Powerpuff Girls and other statements of our time.
Reviews & Interviews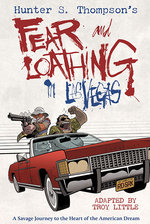 adapted by Troy Little
Winner of the PubWest Book Design Award.
Nominated for the Will Eisner Award.
"Troy Little masterfully captures the madness and essential humor that makes this book an enduring classic." — Darick Robertson (Transmetropolitan)
"I am super-into everything about this." — Kelly Sue …
$24.99 (US)
$24.99 (US) DIGITAL
Details
ISBN 978-1-60309-375-0 - Diamond: AUG15-0325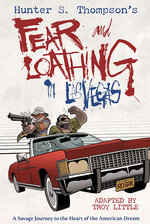 adapted by Troy Little
Also available -- a few copies left of the Signed & Numbered Hardcover Edition (Limited to 300 copies) that was released at Comic-Con! Get them while supplies last.
$50.00 (US)
Details
ISBN 827714010046