December 23, 2011
This is gonna be one hella long blogpost, kids. But i'll be disappearing here shortly for the weekend so wanted to bang this out before there's no turning back. Merry Christmas!!
• The holiday cards keep rolling in, so i'd better do my best to share the spirit. Here's just a smattering.
Dean Haspiel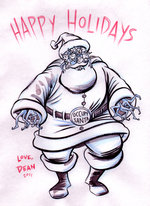 • Sam Henderson has a new comic, Free Ice Cream, available at Wow Cool!
• Another This Week in History is up at the Veeps blog.
• Jenny Jaeckel's self-published Siberiak is awesome. Check out her Tumblr site for excerpts from the book and ordering info. (Note the assists by my very good friend, Josue Menjivar!)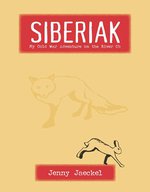 • Tom Spurgeon talks with Peter Birkemoe from The Beguiling. (Who, along with Chris Butcher) run one of the very best comics shops in the world.
• Finally, Darren Hayes, i don't know who the heck you are, but you just made me weep. This is what my own mom taught me the holidays were all about. Thank you.
www.darrenhayes.com/home