September 14, 2011
• The wonderful David Lasky is trying to wrap up his gorgeous Dont' Forget This Song graphic novel and launched a Kickstarter campaign with writer Frank Young to finish it. I've been wanting to see this for years, people, so let's help him get it done!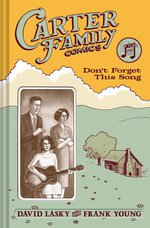 • Here's a new trailer for Jennifer Hayden's terrific graphic novel Underwire!

UNDERWIRE: The Trailer from Jennifer Hayden on Vimeo.
• The new issue of Strapazin arrived in the post from Switzerland today, and it's another beauty. Maybe the most consistent and long-running international comics anthology running.
Here's a choice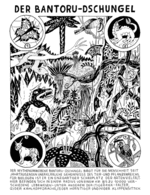 interior page from P.Paetzel & S. Scholz. ALL of these stories can be read for free on their website!!
• This is just amazing.

A Timelapse Journey with Nature: 2009-2011 from Henry Jun Wah Lee on Vimeo.
• And as promised, more news from Jennifer Hayden!
"I'll be selling fresh, hot copies of UNDERWIRE at The Brooklyn Book Festival this Sunday, September 18, 10:00 a.m. to 6:00 p.m. at the Brooklyn Borough Hall. If you can make it, come find me at table #118, where I'll be with Kevin Kobasic, New York City cartoonist and creator of the very funny book BEANBOTS. Along with UNDERWIRE, I'll be selling fine art prints of stand-alone art from UNDERWIRE, as well as UNDERWIRE Wearables--my new line of jewelry made with closeups of art from my book--and a new minicomic collecting the first ten strips from my new webcomic S'CRAPBOOK.
"At 1:00 I'll be speaking on a panel at the festival which should be seriously good called "Funny Ha-Ha: Comedy in Comics", moderated by Heidi MacDonald, with Michael Kupperman (Mark Twain's Autobiography: 1910-2010), Keith Knight (The Knight Life: Chivalry Ain't Dead), and superstar Kate Beaton (Hark! A Vagrant). The official press release for the festival is below.
"P.S.--To my fucking horror, SPX was videotaping the panel I participated in last weekend--"Images of The Body". Watch it, if you dare..."

SPX 2011 - Images of the Body from Small Press Expo on Vimeo.