Reading Frenzy, Portland's premier small press & zine store
July 25, 2011
is having a Kickstarter campaign for the new Superstitions issue of Crap Hound, and could use your support.
• Haven't had much time to read as of late, but of what i have read, here's what i can recommend:
-- The Death of Elijah Lovejoy, by Noah Van Sciver. A chapter that Noah excised from his forthcoming Abe Lincoln book. I can see why he cut it out in context of the larger narrative, but this is at the same time a terrific standalone story. [Read more here at Comix Talk.]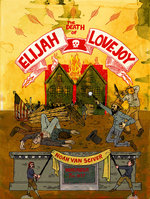 -- Goodness, by Mel Stringer. Sweet little mini with delicious pencil chops. Fine cartooning.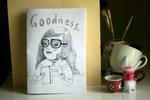 -- Papercutter #16. Edited by Greg Means, with contributions from Nate Beaty, Joey Allison Sayers, Liz Prince, and Alexis Frederick-Frost. Once again, my absolutely favorite anthology. This one's got a couple dark stories that really got under my skin.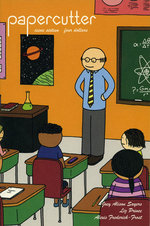 -- The wonderful Anne Koyama did a comics swap with me, and two books i finished were the anthology Root Rot, edited by Anne and Michael DeForge, and Cat Rackham Loses It!, by Steve Wolfhard. Both heaps of fun and candy for the eyes.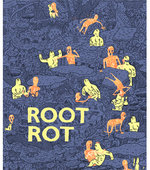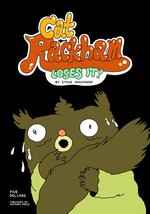 • Finally, there's Dan Clowes' recent Mister Wonderful. To be quite honest, Clowes is one of those creators who, to me seem preternaturally deft at the medium. A master if you would. And as such, there's this little itsy bitsy part of me who kind of wants to see a big fat turn drop one day, if only to show me that he's human. No such luck. Brilliant comics. (And sadly, as an absolute dork around girls i crush on myself, i can relate to the protagonist.) It's a quick read, but worth your time.