Eric Skillman will be rockin' his Liar's Kiss release party
May 18, 2011
tomorrow, Thursday, May 19th, at Desert Island in Williamsburg, Brookyn, 7-9 PM. Free beer! [Not free] books and hand-pulled silkscreens!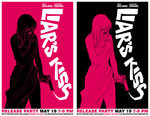 And check out these sweet banner ads he made.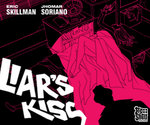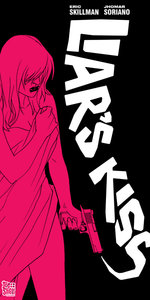 • Update to the Swedish Expedition... Andres Lundgren wrote in to help fill in some blanks, regarding the wild night of of mai tais and dancing:
"...some additional info for your excellent festival report: Linda "something" = Borgstrom.
"...two folks who's names i don't recall" = also present were Sara Israelsson, Ola Hellsten and Esteban Meiko (yeah, we drank quite alot so understand if some names slipped your mind.)"
Tack så mycket, Anders!
• Greg Means and Alec Longstreth kick out another winner from Tugboat Press, this time with the FREE Dragons! Comics and Activities for Kids!
I loved it and my kid did too!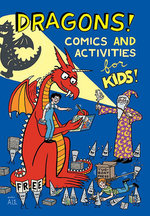 • Francois Vigneault released the second awesome issue of Elfworld, under his Family Style label. This is such a cool book. If you're half as big a fan as i am of indy cartoonists taking on superheroes or sword & sorcery, then you'll want to pick this up. PLUS it features a strip by the long lost Dylan Horrocks!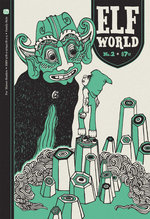 Props also to his bird-zine, Bird Brain. I'm an amateur naturalist myself, so stuff like this puts a big ol' smile on my face.