stumptown!
April 14, 2011
Kids, there's gonna be a hot time in Portland this weekend! It's always a blast attending a convention in your own hometown. Heck, this is the only trade show where i show up with my son in tow!
And fresh of the FedEx truck, we've got 100 copies of Colleen Coover and Paul Tobin's terrific Gingerbread Girl! These won't arrive from the slow boat for at least another 4-6 weeks, so if you want to get a copy you'd better act fast fast fast!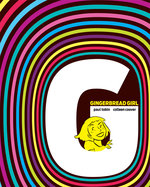 Also, Jeffrey Brown will be here as well, with copies of the brand spankin' new Incredible Change-Bots Two in hand! Yee haw!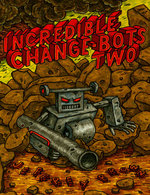 So y'all head on out and come say hi!
• Meanwhile, here's a Kickstarter campaign for one of my favorite up & coming animators working today, Nick Cross, and his forthcoming Black Sunrise. Check out the trailer, and kick in!
Black Sunrise - Trailer from Nick Cross on Vimeo.