time to catch up a little
October 2, 2010
APE is a mere two weeks ahead, and a nasty monster pile of, stuff, is trying to eat me alive. Yeesh. Constant Vigilance is indeed the price of my gig. Miscellaneous items to follow.
• Anthony Vukojevich, inspired by our pal Rob Goodin's Covered blog has started his own blog titled Repaneled.


• Gareth Brookes of Appalling Nonsense lets fly with one fucking hilarious mini-comic, Sherlock Holmes vs Skeletor! If one was so inclined (ahem!..), one could review pages, then order here.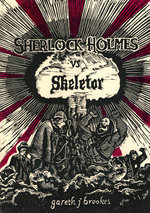 • Great news from François Vigneault!... a new series of Elfworld (fantasy anthology) comics is on the way, under his Family Style imprint!! Reinventing itself as a series of 36-page comics, the first new issue premiers at APE in just a couple weeks. I am stoked! Just check out this boss cover by Sammy Harkham.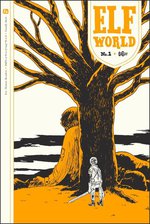 • Diana Thung put up a new comic on her website. Cute! [BTW. You people who don't know Diana's work -- her first book, Captain Long Ears is out from Slave Labor. Savvy readers will get this book either from their local retailer or from SLG. Diana pretty much kicks ass. Her comics have chutzpah. Her style and world-building is a tasty mix of early L'Association and Miyazaki. Need i say more? That's French and Japanese influences on an Aussie.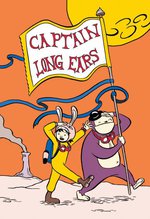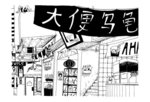 • Bwana Spoons gets a HUGE plug for his Star Wars toy paintings over at io9.
Chewi, baby!!