San Diego beckons... NERD ALERT!
July 20, 2010
The geeks are armoring up their stormtrooper costumes, and studio execs are praying for successful sneak-peak rollouts for their next bloated blockbusters. Hard to believe, but this will be this bartender's 16th ComicCon!! Oh, how the time flies. And moving right along...
• Max Estes sent this Summer greeting around. I really dig this.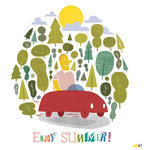 • James Kochalka has a new t-shirt coming out with this sweet Johnny Boo image.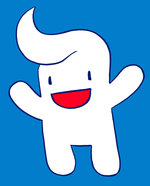 • Drew Landry brought a tear to my eye with his plea to yet another fucking commission regarding the Gulf Spill. Spread this around folks. This guy is my new hero.

• Finally, before i continuing preparations for San Diego, here is a short piece by a Brazilian cartoonist named Rodrigodraw, who generously invited me as a guest to the comics and animation festival in late October he organizes called Animaserra, just outside of Rio de Janeiro. Besides all of this (organizing a show and writing and drawing comics), he is a university professor as well.