the mixologist is back from Oaxaca
March 9, 2010
and getting stoked for the Swedish Invasion.
• James Kochalka is all over the place right now!!
Here he talks with Tim about SuperF*ckers at Talking with Tim / Robot 6, gets interviewed at Question Riot, then SuperF*ckers gets reviewed at Under the Radar mag.
Snazzy Sean Collins interviews James at Marvel dot com. Cool stuff, including details of James' Hulk Squad for the new Strange Tales collection.


And now, James Kochalka Superstar, Bacharach Galactica.

• Renee French's sublime The Ticking gets some best-of-the-century love at Seul le Cinema.
• The forthcoming AX manga anthology gets a good grade in the special-guest host episode of Inkstuds by Deb Aoki.
• Good gods this is awesome. (Thanks to Cartoon Brew for the heads-up.)

• If i was in Brussels this week, i'd totally attend Museum Night Fever.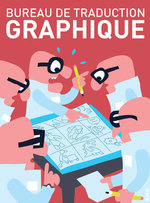 • Check out this sweet illustration by Lukas Ketner, for a Willamette Week article called "Battle Cry."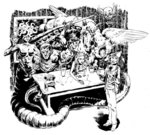 • And now, let's give some props to former Top Shelf intern Jen Vaughn:
Cartoonist Jen Vaughn is thrilled to announce her first SXSW InteractiviZINE! From March 12th to March 16th, she will attend the SXSW (South by Southwest) Interactive Festival in Austin, TX and will "cover" the event multimedia-style in her Interactivitizine! SXSW is chock full of panels, events, and of course parties, related to social media, convergence, video games, start-ups and anything Internet. Upon the conclusion of her visit, Jen will post her drawings, notes, photos and other ephemera from the festival on her website for everyone to share the wealth of information gleaned.
Jen is accepting donations of $5 and up towards her SXSW InteractiviZINE experience via her website. Anyone who donates will receive a LIMITED EDITION (PRINT) SXSW InteractiviZINE full of panel notes, comics and other special goodies made especially by Jen Vaughn.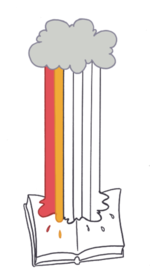 Jen creates a weekly webcomic called Mermaid Hostel. Her previous works include Menstruation Station: Menarche Aboard!, and Don't Hate, Menstruate. She is also an enthusiastic member of the Rare Bits Comics Collective.