The Swedish Invasion is coming!...
January 8, 2010
but let us not forget our friends from Slovenia, the great Strip Core collective, and purveyors of the long-running anthology Stripburger. The new all-English volume is called Greetings From Cartoonia: The Essential Guide of the Land of Comics. Maybe their best volume yet, and chock full of truly excellent comics.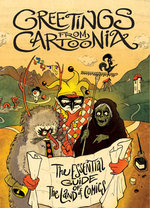 • Renee French ROCKS! Here's a poster she did a few years ago as part of a show group show through Presspop in Tokyo, Japan. It's now part of a show called A Cry For Help, running at Thinkspace Gallery in L.A. It's for charity, and five of these posters are for sale.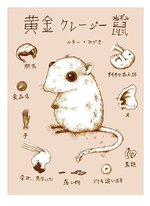 • Billy Shire Fine Arts presents JUGGERNAUT. Here is a preview link.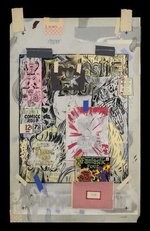 New comic paintings and collage works on paper by Mark Todd.
Exhibition: January 16, 2010 - February 6, 2010
Opening reception: Saturday, January 16th, 7-10 PM
• The great Jeremy Eaton has rolled all of his myriad blogs into one.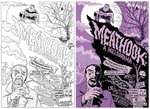 • Long-time 2.0 contributor Lode Devroe unloads his 2010 best wishes.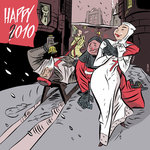 • "My Guitar Wants to Kill Your Mama." All New Artwork by SKINNER! Show opens Jan 8, 6-9pm. Grass Hut 811 E. Burnside. In Portland and Here in the Intertubeweb.