December 22, 2009
Here is another one of those "whoa" moments. The Known Universe.
[Tuesday update: Gregory Benton writes in, "Wow. That video of the known universe was incredible! Thank you for that. Enjoy the vacation. Chill and reflect on the universe, and the duality of our cosmic insignificance & the majesty of life..."]
• Nate Powell provided three comic covers he did coming up: Papercutter #12 (with a story by Rachel Bormann and Nate) due out in March; We Will Bury You #2 by Brea and Zane Grant, due out in April on IDW; and Cometbus #53, written by the brilliant Aaron Cometbus, out now.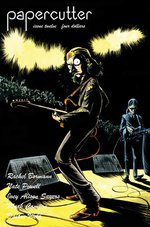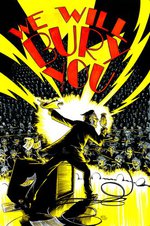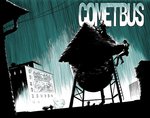 • Gregory Benton just finished up some drawings for a group show in the Philippines(!).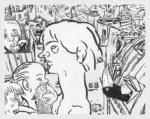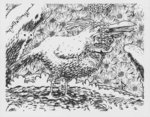 And here's the flyer for that show. (G. thinks it's by artist Louie Cordero.)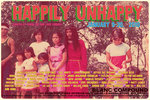 • My old University of Oregon professor and friend Ken O'Connell had a terrific write-up at Oregon Live a few weeks back, about his sketch journals, and is well worth a look.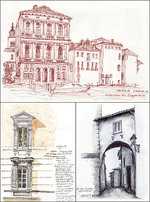 • And speaking of the University of Oregon (no, i'm not going to talk about the Ducks football team appearing in the Rose Bowl on New Years Day!), another professor, Ben Saunders, curated an orginal art comics show that is one for the ages. There is so much amazing work by so many masters of the form, that it staggers the mind. No lie, this rivals similar shows i've seen around the world, including Angouleme.
The name of the show is The Art of the Superhero, so don't expect otherwise. But heck, how can you argue with checking out the original art for AN ENTIRE ISSUE OF DITKO-DRAWN SPIDER-MAN!!
Learn more here. It runs through January 3rd.
Here is Ben himself talking it up.
• I love Naomi Klein. AND she's crazy smart!
"For Obama, No Opportunity Too Big To Blow"
• Here's a rough sketch for the forthcoming new Hutch Owen: Let's Get Serious! book (due in 2011), by the incomparable Tom Hart.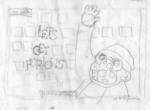 • A swanky holiday card from Jon Adams.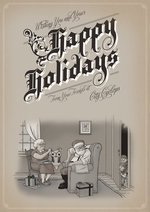 His Birth of Stan Lee postcard is one of the funniest things i've ever seen. Buy it here!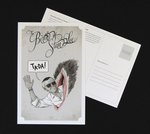 • Cover art for the Dutch edition of Second Thoughts, by Niklas Asker.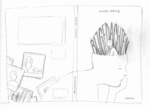 And check out this link at his blog, featuring art in a series called Things You See When You Close Your Eyes. Wow! Beautiful...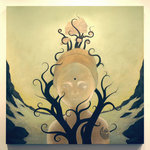 • O.k., kids, i'm outta here. Off to the coast for a wee little holiday break. Middle of know where. Mobile phone spotty. Peace. Brett